Submitted by

LISA of Myfinan...

on Wed, 10/26/2016 - 10:38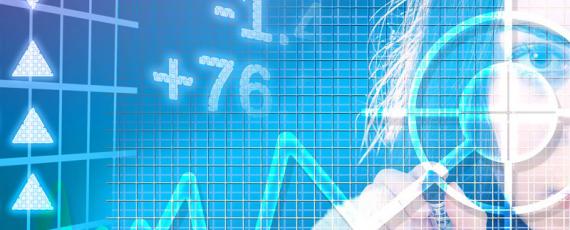 You have always come across the word stock market and the image of a man in a flashy corporate suit with a red necktie hits you. His leather briefcase is in his right hand while a bluetooth device is plugged in his left ear talking urgently as he crosses the busy pedestrian lane. You would like to be this man, calling the shots and yelling 'show me the money'.
What is the stock market?
The stock market is a place where stocks are bought and sold, or a place where people can invest in publicly listed companies through the Philippine Stock Exchange (PSE)1.There are many factors that influence the prices of stocks that's why it's important to learn as much as possible before opening an account.
What kind of investor are you?
Before plunging in to take risks and be a high-roller, it would give you a lot of edge if at least you're able to identify what kind of investor are you? This basically helps you profile the kind of risk-taker you are based on your personality and overall set of financial attitudes. It is important to learn as much as you can on what type of investor you are, by attending various lectures and seminars, reading as much books and doing all the hard research to have a better perspective if this type of investment is right for your personality.
If you feel that being a stock broker is right for you, then here are the steps on how to open a stock account in the Philippines.
How do I open a stock market account?
Before you open an account, you must first know that you won't be able to buy your first stock on your own just yet. You will need to work closely with stock brokers. The PSE has more than a hundred licensed stock broker and each depend on the type of service you will require.
The two types of brokers are traditional and online. Traditional brokers take orders through written correspondence or phone calls, while online brokers are those who interact with clients and traders via the internet.
Opening a stock market account is no different from opening a bank account where you are required to provide 2 government-issued IDs, specimen signature cards and for some brokers, proof of billing.
The competition for brokers is becoming steep, that's why quality service is one of the common selling points for brokers. Some broker firms do not even require any capital to help you start. And as we continue to operate in the internet age, you can even link up your stock market account with your bank account so that automatic payments can be scheduled.
If you have no capital but would like to give stock trading a try, you can check BPI and Metrobank, as they have specific products that are tailored to helping clients deal with stock trading. They would normally only require you to open a bank account with a minimal amount of Php500, which is quite basic, compared to the many possibilities of learning stock market and the possibility of earning.
A few more notes
Playing in the stock market involves a lot of time and energy because you will have to learn a lot of things. Before you devote your time and energy on something that can be highly-rewarding or disappointing depending on the stock prices fluctuation, you would be doing yourself a huge favour if you would be clear on what your investor goal is, and if you have the funds to spare in facing the risk of losing the money you placed in a share, only to lose it in the blink of an eye.
Being in the stock market involves positively ambitious and daring decision-making skills, but it also entails a lot of groundedness and a healthy dose of practicality. Although your investor goals are high and noble as you try to pursue your dream of having financial freedom, to be realistic of all the problems and the risks involved could save you the much-avoided losses and hopefully give you more gains.

Source: 1) pseacademy.com.ph/