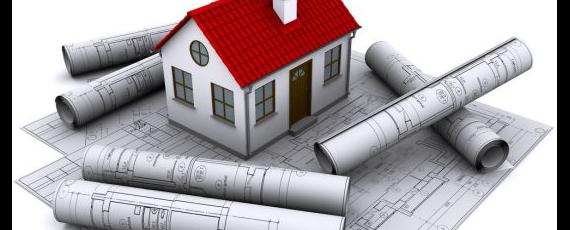 What will be discussed:
The Pros and Cons of a New Home
The Pros and Cons of Resale Homes
Many who are thinking about buying a property always have the same questions in their minds, would it be better to buy a new home or old home? With so many things to take into consideration when choosing a living space like distance from work and family, community feel and home layout, answering the question new or older can help narrow your choices and give your more focus.
Let us lay down some PROs and CONs to consider when choosing your new property. This will help you have an idea on what to give more importance in comparison to what you had in mind before.
The Pros and Cons of a New Home
Pros
·         Contemporary and modern design and style
·         Some flexibility on design during construction phase
·         Cheaper to maintain (new appliances and fixtures means fewer repairs)
·         Cheaper to operate (energy-efficient construction)
·         Extended warranties, some up to 10 years by the contractors
·         A cohesive neighborhood , consistent layout, common areas and resort like amenities (for subdivisions or villages)
·         A blank canvas on the wall that you can personalize depending on your taste
·         Frequently have a homeowners association (helps protect resale value)
Cons
·         The same design and layout with others in the area (For subdivisions and some villages)
·         Higher price because of upscale amenities and current construction costs for a more ample space or a reasonable price with limited living space
·         Limited room for price negotiation
·         Generally smaller or no yard or extra land area
·         Potential for monthly homeowner dues
·         Risk of poor construction and materials
·         Frequently less character, or homogenous design as you would have the same with others around
Of course, not all homebuyers are the same in looking at things, so ones PRO might be another ones CON. Fortunately, there are ways to make sure the house you're buying is really the house you want:
Can I trust the developer?
·         Check the builder's track record. What else have they built? Were previous projects completed on time, on budget, and without any problems between the builder and buyers?
How will I feel living in this neighborhood?
·         Walk the streets. Know if you are comfortable with your neighborhood. There might be illegal settlers that might be of security threat to your living space, or noisy vehicles like tricycles passing through your home.
I want to customize my own home
·         Picture your OWN home, not the model home. You can certainly have the granite counters, surround-sound home theater, and luxurious chandeliers you saw in the model home, but they're not included. You will pay extra for them.
You might have an option of changing the floor plan of your home that would mean much more cost than opting to just personalize your living space to make it fit your specifics.
I can bargain
·         Bring your own agent. If the builder has a real estate agent on site, the agent will be more than happy to help you. After all, on-site agents work for the builders who hire them. Guess whose best interest might be (but not to generalize) more inclined to the builders who pay them and not with you.
The Pros and Cons of an Old (Resale) Houses
Pros
·         High Availability: More choices, more styles to choose from
·         Lower price compared to newly built houses: You have either a choice of comfortable space, that would make it a little pricey than an option of less space for a lesser price.
·         Price may be more negotiable
·         Track record: Many repairs already made (which in most cases secures the durability of the house)
·         Established neighborhood
Cons
·         More maintenance since the home has already aged, things tend to break or wear out
·         Less energy-efficient resulting from old structural design and old electric components which can be more costly to operate
·         Older design, older appliances and amenities, means that you might have to change all the fixtures in the home to avoid further damage than what it already has.
·         Might be a lot of repainting and renovation needed to redo what the past owners might have left behind.
·         And, the most obvious, is that it has already been lived in. If you are not comfortable in living in a house that has been previously used, then this might not be an option for you.
 As with new construction, there are ways to make buying a resale home less scary:
I want to be sure of the quality of what I'm buying
·         Have the home inspected. You do not want to find out the foundation is rotten or the roof needs to be replaced after you have bought it and just after you moved in. You can ask assistance of architect or other professional, it is worth the expense.
I want a better price
·         Consider a counter-offer. If the inspection reveals fixable flaws, propose the seller do the repairs or negotiate for a better  price of an amount of more than estimated cost (there are always surprises while performing renovation)
I must be resilient
·         Expect the unexpected. Pipes leak, foundations crack, and PESTS! You'll just have to get used to dealing with it.
Facing the reality and brave it
·         Be honest with yourself. If major repairs are required, you'll either have to do them yourself or bring in the professionals. Which either ways means more to spend on your end.
Put it all together and the bottom line on resale homes is this: Don't buy someone else's problems unless you can tackle the solutions. Find a house you like, consider its pros and cons -- objectively, as well as emotionally -- and think about the compromises you're willing to make. The more logically you approach buying the house, the more you're going to love living in it.
Either be it old or new, you should:
Design Your Dream Home Your Way
Why settle for someone else's choices when you can select your favorite cabinets, countertops, appliances, carpets and flooring? Because you saw it done in the model home it doesnt mean that you have to do the same with your own, your new home will reflect your style, not someone else's taste. 
 
Choose a Floor plan and Room Layout that Meets Your Needs
Since it is YOUR home, make it as close to "YOU" as possible. Imagine what you want to do with the space and do it. You don't need to stick to the old floor plan of the house, if you want to make that extra bedroom as your home office space, then so be it. There will be no limit on what you want to do with your private space.
 
All New, Under Warranty
A used home likely has tired products that may soon need replacing. Your new home -- and the products that comprise it -- are brand-new and under warranty. What's the cost to replace a roof (for a house), appliances, countertops or fixtures in your home? Those components of your new home feature the latest designs and building materials and should offer you years of comfort and enjoyment before needing replacement. 

Energy and Cost Savings
Today's new homes are far more energy efficient than homes built just five years ago. Why settle for single-pane windows (that might be too hot in the summer and too cold for the rainy season) in a used home? Replace it, and take a look at how it will help you save money. 
Community Amenities
Many new homes are built in lavish master-planned communities with resort-style community centers, pools and clubhouses. But it doesn't mean that resale homes have not. It might be a little less grand than being in a new one. But hey, you are looking for a home you can live in and maybe build a family in, the most important is that you made it your own, and you are comfortable with it.
Safety
State-of-the-art circuit breakers, emergency lights and alarm that warn you if there are strangers in your home. Cabinets, carpets and paints that use fewer volatile organic compounds, so that you and your family can breathe easier, all of these whether you buy resale or a new home.  
That New Home Feel
A used home was someone else's dream, not yours. It reflects their choices and family memories. You may learn to love avocado-green appliances (and you may be willing to scrub stained countertops or grease-encrusted ovens and cooktops) but you can always make it feel like brand new. For you, this is still "a new home" so make it be like new. This will be your dream home, and no longer someone else's.
 
Is there anything we missed?
Are you a foreigner in the Philippines?
Click here for your options