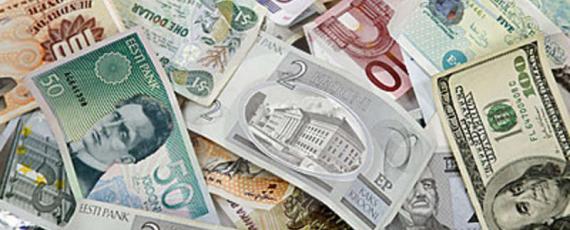 What will be discussed:
About:
Here in the Philippines and even around the world, the expat community has grown phenomenally over the last few years. And along with that, there have been a lot of investments coming from them. Let's look at various investment patterns of expats in the Philippines.
Aren't Jordan's made in China already? He's in Beijing so how can they
be fake
? 🤔 lol just a joke
The Philippines
It may well surprise many people to learn that the Philippines economy is perhaps as strong today as it ever has been and indeed the rating on Philippines sovereign debt was increased by the credit rating agency Standard and Poor's. Even though the credit rating now stands at BB+, which is one level below the investment grade, there are high hopes of further improvements in the short, medium and longer term. Indeed the improvement in the credit rating will impact upon the cost of borrowing for the country which should hopefully feed into further investment and economic growth.
Even though the Philippine government has taken a somewhat different approach to currency strength, restricting the inflow of foreign funds into the country, this has proved to be very successful. There has also been a massive increase in exports from the Philippines and on the whole the economy is showing signs of significant strength even in these most difficult of worldwide economic climates. Against this background it is not difficult to see why more and more expats are looking towards the Philippines for their future and a good return on their investments.
Poll Results are as follows:
Property(54.55%)
A high interest on properties has always followed strength of a county's economy and given the ongoing strength the Philippines is showing, the topic of real estate investment is no different. According to a poll conducted early 2013 by a financial websitefor expats in the Philippines, a massive 54.55% proved that expats are looking more and more to invest in real estate than any other investment options available
But as mentioned earlier, the Philippine government is very reluctant to allow a free flow of overseas investment into the country because of the impact this will could have on the currency and specific asset classes.  It would be interesting to see how this particular development progresses because property has been and continues to be one of the major investment assets around the world
For a long time the Philippines has been dubbed as one of the poorest countries in Asia and indeed many investors were reluctant to invest significant amounts of money for this reason. However, while the number of expats in the country continues to grow, investment opportunities continue to arise and the government seems very keen to control the situation. So with this as given, it is very difficult to argue against the potential for growth in the short, medium and longer term. Many investors will continue to keep their eye on the Philippine real estate market especially when it is showing this kind of strength against a worldwide economic downturn.
There might also be a risk when it comes to real estate investments resulting to firms putting up a number of properties and not considering that they might cause a market bubble, the fear of the Banko Sentral ng Pilipinas (BSP) is that these properties might not be filled and be idle. So buyers must also take into consideration, the property they are looking to buy.
Stocks and shares(36.36%)
Even given the fact that we have seen significant reduction in the worldwide stock markets over the last few years,  due to credit crunches that happened, there is still significant demand for stocks and shares in the Philippines. This is a perfect reflection of the ongoing economic turnaround within the Philippines which was for many years well below the investment grade required for the majority of investors. Surely the recent increase in the credit rating of the country will not only allow the government to borrow fund on better terms but will also impact the overall banking community and the business arena.
There is perhaps no surprise that there is still significant demand for stocks and shares amongst expats living in the Philippines. Expats in the country are experiencing an improvement in the economy, experiencing an improvement in their way of life and seems very able to see the potential for future long-term growth. It will be interesting to keep a track on the Philippine stock market in the months and years to come.
Antiques(9.09%)
Even though antiques only comes third place when it comes to expat investments, it's still surprising to learn that it got 9.09% of the poll votes even though the economy itself and the stock market remain fairly strong. Whether or not this is expats from all areas of the world showing keen interest in local antiques and local culture is a matter for debate, but the antique market does tent to fare better when the worldwide economy and stock markets are struggling.
As antiques are not as liquid as the stock market and indeed it can also be hit by trends and fashion which can often leave some goods on the sidelines unwanted, you might probably look into professional advice when venturing into this kind of business. As the Philippine economy continues to grow it will be interesting to see whether overseas interest in local antiques improves and indeed whether we see an increase in prices.
Art
According to the survey conducted, a few people would put antiques ahead of art when looking at investment trend amongst expats in the Philippines. The art market is worth an estimated US110 billion per annum (around the world) and 30% of this investment interest seems to come from China. Therefore, it would seem sensible to assume there would have been significant interest from the Philippines but as of yet, has not materialized.
We may well see an increase on art investment across the Philippines as the economy continues to improve but then again if the economy is growing, the property market is growing and the stock market is rising then why look elsewhere for an alternative investment?
For many people the art market is seen as something to consider if the worldwide economy is under pressure and worldwide stock markets are struggling while for others it is something of a labor of love. The art market, together with the antiques market, is not necessarily for everyone.
Precious metals
Precious metals is not something new in the Philippines, as well as it registered on the poll for expat investments among Philippine expats, but the results are less impressive compared to what is mentioned above. Whether again this is because of an improving stock market, a buoyant property market and an economy which continues to strengthen is a matter for debate because for many people precious metals are seen as something of a "safe" investment.
It may well be that investors see the stock market and the property market as more traditional investment arenas and are unwilling to take any additional risks in the precious metals market. A survey recently conducted by Barclays International Bank showed how "treasure" investments, such as precious metals, antiques and art, have experienced a surge in popularity of late. Historically the precious metals market has benefited from a worldwide economic downturn but on the other hand as and when the worldwide economy improves many experts expect the price of some precious metals to fall. When you bear in mind the price of gold has increased from around $300 an ounce back in 2000 to around $1600 an ounce today, peaking at around $1800 an ounce during the depths of the economic downturn, this perfectly reflects this very prominent pattern.
Fine Wine
Fine wine is yet another area of the investment arena which does tend to benefit from a worldwide economic downturn although for some reason this has not materialized in the Philippines. Very often local fine wine markets are held in their own local "cocoon" and do not see the wider picture when in reality investors from Asia, Russia, South America, Europe and India are very active within this particular field. In many ways it is the rarity factor of these fine wines which dictates their value and in many ways it is this rarity which allows them to maintain and often increase their value going forward.
There have been significant changes within the worldwide fine wines market over the years and indeed it is now more heavily regulated than ever before. We have seen a number of scams and fraudsters operating in this particular field although thankfully this extra regulatory power has reduced instances of fraudulent activity. The fine wines market may seem very attractive on the surface but again it is another area of the investment arena which does require professional financial advice before you commit any funds.
Classic cars
It is a little disappointing to see no interest in the classic cars market in the Philippines which has been making something of a comeback over the last few years. These are investment assets which tend to benefit from their "rarity value" and enthusiasts are now willing and able to pay a generous amount of money for some of the classic cars of years gone by. There are a number of prominent classic car markets around the globe taking in everything from very early cars to the latest sports cars and everything else in between. But some might not have considered that Filipino's mentality of "New=Trendy" thinking, not realizing that some of these vehicles can change hands for millions and millions of dollars and bidding can often become very frenzied due to excessive demand for specific vehicles.
Like so many of the more supplementary investment markets, such as fine wines, art, and precious metals, an investment in the classic cars arena may well turn out to be very profitable but your funds may well be tied up for some time. This is not a liquid market such as stock markets and it is not an area which you should consider without any experience or before taking professional financial advice. These are specialist arenas and many investors in the past, looking for quick cash, have had their fingers seriously burned.
Is there anything we missed?