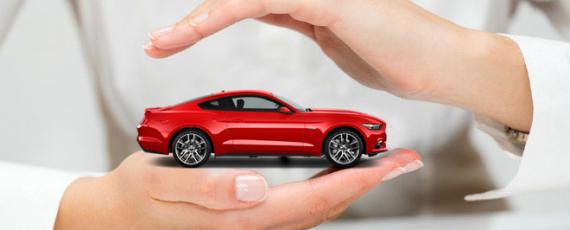 What will be discussed:
Is car insurance just an added expense to my car?
What's the right kind of insurance for me?
What else do I need to know about car insurance?
How Am I being protect by the law?
Car insurance is just as important as a healthcare shield. It offers us peace of mind in cases of emergency and other unforeseen events. Just like a healthcard that assures us we have help whenever we need it, a car insurance lessens the anxiety when our hard-earned vehicle meets a mishap.
Different countries enjoy varying benefits to car insurance policies. In the US for example, some policies state that uninsured motorist coverage still enjoys a partial coverage. However, the US is a first-world country. In countries like India, Indonesia and the Philippines, environmental coverage remains at a stable 5% while Thailand is at a strong 10% stable rate according to the Marsh Asia Insurance Report 2016.
However, global trends in market prices of insurance, coverage and policies beg the question, what makes a car insurance coverage significantly valuable to the consumer?
Is car insurance just an added expense to my car?
Until the last decade, the Philippines is known to enjoy buying and/or selling pre-loved vehicles. As a developing country, owning a brand new car is many Filipino employees' lifelong dream and status quo. As happy owners move up the scale of lower middle-class to upper middle class, one is happy to be able to purchase a 10 or 13 year old car without its insurance in place.
It is no surprise that second-hand cars sold within its insurance age are sold with a much-higher value than older cars that have seen the maturity of its insurance policy.
In recent years however, the car manufacturing industry have turned for the good and started lowering car prices as the need surges. Car makers started answering to the middle class workers transportation needs by manufacturing compact cars that are smart to drive within the city. They are small and fuel-efficient enough, to be used by one or two persons going to and from the office. The purchase of a brand new car has become more economically sound than buying a second-hand car that does not come with insurance and comes with recurring engine problems due to years of wear and tear.
Overall, car insurance is not to be viewed as a mere additional financial burden on the account of the car owner. It protects and secures the financial safety and general security of a car owner, as well as other vehicles and pedestrians on the road. It assures safeguarding his hard-earned purchase whether for personal or business use.
What's the right kind of insurance for me?
Now that motorists have more freedom to choose which insurance provider to get, it is therefore more fitting for the consumer to be more intelligent and cautious in which provider to go to.
Here are some tips on how to get the right kind of insurance coverage depending on one's location and affordability:
1)      Brace the weather. The Philippines endures up to nine tropical storms in a year. It is important to note if the insurance policy covers acts of God (or nature) in the event of typhoons, fallen trees or posts, or even earthquakes and lightning.
·        Floods. In a country where the city experiences floods, it is important to establish with the insurance company up to what number of flood level warning is covered, if any. In cities where floods are inevitable even on very slight rain, it is possible that the insurance company will not cover for it.
·        Road Mishaps. In a city where heavy traffic is famous and road-driving behavior has reached global and social media attention, Manila is unfortunately the worst road to be driving in. In fact, many foreigners know that when you can drive in Manila, you can drive anywhere in the world. Many Filipino drivers are proud of this fact.
In Edsa, a main artery in the heart of Manila connecting other metropolitan cities, up to 2 million vehicles flow in and out its roads everyday. That means the more you expose your vehicle on these roads, the more many other vehicles like you are on it facing the risk of a collision. It would be wise if the insurance will cover hospitalization bills not only for yourself but also for the third party that crossed your path in an accident.
·        Read the fine print. Not everyone loves surprises, especially when you have done your part in paying for the monthly bills only to find out that certain clauses and disclaimers are not covered in your car insurance policy.
·        Medical Reimbursements. Some policies cover reimbursements in the event that you had to cover for emergency medical treatment. Know your insurance agent and work well with them in cases like this.
·        Car Modifications. While a neatly-designed set up for a car with a booming bass yelling from the woofer is the urban definition of alpha male, it should be interesting to note that certain insurance policies limits coverage on vehicles that have been severely set up with modifications. It would be best to read through the policy and contact the insurance provider first before making any major changes to the vehicle.
What else do I need to know about car insurance?
As more and more car manufacturers have heeded the demands of the motorist for private transportation, car insurance demands have likely followed suit. Many banks nowadays have made their insurance policies more affordable and comprehensive to attract motorists to getting their vehicles covered.
BDO Unionbank, for example, can offer at least Php 10,500 for AUVs or SUVs and Php 14,700 for private cars. It also offers up to Php 300,000 Third Party Property Damage, or when a motorist causes damage to another vehicle during collision.
BPI bank on the other hand, offers FREE coverage for typhoon and flood damage, which is very attractive and an ambulance reimbursement of up to Php 5,000. The offers from different financial institutions are just as attractive as the interest rates that are bundled with their car loans. Owning a car is no longer a life-long dream for the Filipino. It is now being offered in a silver platter. With the constant rise in demand for a comfortable mode of transportation, the price of vehicles and the insurance policies that should go with it are within arm's reach.
As the new wave of crime-fighting in the Philippines with the new President fighting crime with the teeth and nail of a warlord, citizens are hopeful that drug-related syndicates such as carnapping would be eradicated.
The challenge now is how to sustain non-life insurance businesses from fraudulent claims, natural disasters and the constant struggle for employment among the working class who have just acquired a new car.
Despite these challenges, the future of car insurance industries still appear promising so long as car manufacturers continue to provide industry-standard and quality-controlled vehicles that are worthy of a few extra monthly payments on top of the car's instalments.
It also important to note that the buying public should be aware of instances of vehicles that are called 'lemon unit' – A brand new car that is believed to have been overlooked during quality and safety inspection which gives recurrent malfunctions. It is only wise to consider if such faults should have to be covered by the insurance, or if it would be best dealt with at the manufacturer's.
The best and the wisest way to understanding insurance coverage, requirements and compliance is to get one's self educated and informed with the policies not just of the insurance provider, but also as prescribed by law.
Legal information is just a few clicks away as the public document on the Insurance Code is published for everyone's information. This helps assure the consumer of their rights as motorists, as victims of a collision or car theft.
The code is also present to protect and further educate the insurance provider of legal ramifications, jurisdictions and limitations in the event that policy-holders would have the need to bring matters into full view of the law.
How do I make a valid claim?
Knowing how to make a valid car insurance claim is just as important as knowing how to drive. First, what needs to be established is the reason for the claim. Was it fire, acts of God or nature, loss or theft, a hit and run?
Here are the things that you need to look out for before filing a claim:
·         Get in the know. Ask what your insurance provider can do even before something unpleasant happens. Remember that you have contracted them to protect you in your times of need. Contact an account representative who knows the terms and conditions of your agreement.
·         Contact the police. Whether it was an accidental collision or a vandal who purposely scratch or caused damage to your car, the presence of a police would definitely strengthen your case in filing a claim.
·         Call your insurance provider. When you have collected all pertinent information out of the mishap, call your insurance provider, especially when towing may seem necessary. The sooner you coordinate your provider, the sooner an insurance claim can be filed for you.
How Am I being protect by the law?
As with any business that involves risk, insurance providers have faced the growing demand for competing with major keyplayers while remaining compliant with local legislative mandates.
In 2015 for example, The Land Transportation Office (LTO) received a demand letter from the Insurance Commission in the Philippines to explain the Reformed Compulsory Third-Party Liability (CTPL) Insurance Project.
The CTPL is an insurance policy required when a person registers a vehicle with the LTO. However, the LTO revised its mandate by declaring that administrators need to be created and are required to control the issuance of the CTPL.
The concern was raised by the Philippines Insurers and Reinsurers Association which comprise of non-life insurance providers, together with the Bukluran ng mga Manggagawa sa Industriya ng Seguro or the Association of Workers in the Insurance Industry, which has CTPL sellers among its members.
The inquiry is to prevent possible graft and corruption in the form of unethical monopoly where the administrator from the LTO could possibly choose only cherry-picked accredited insurance providers to sell CTPL. The rationale is that the modified circular will have to recognize or accredit legitimate car insurers which in turn, could be an opportunity for monopoly, graft and corruption and other legal iniquities.
In a later report on the issue, the Makati Regional Trial Court has permanently stopped the LTO from implementing the mandatory CPTL for vehicle registration. The court has also determined that the LTO has committed a grave abuse of discretion when its main task is to merely operate in the registration of vehicles and licensing of drivers. It has no jurisdiction in choosing which insurance provider should be accredited or not.
Insurance providers agree that having an appointed administrator is not the solution fraudulent claims, fly-by-night insurance providers, short-changing on tariffs and tax leaks.
The question remains, after all is said and done, what's in it for the consumer? There are many tall-tale signs that is to be considered when purchasing a new car, and the right kind of insurance coverage from a respectable provider. Never underestimate the power of a strong reputation and tenure in the market.