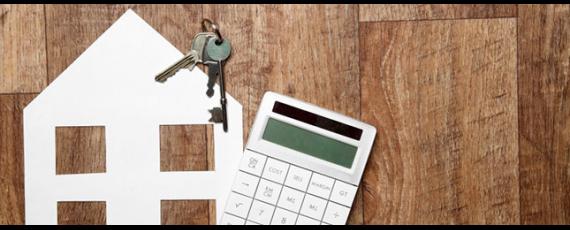 What will be discussed:
What is a "Pre-Selling" condo?
Advantages of buying Pre-selling condos
Disadvantages of buying Pre-selling condos
Quick tips in buying pre-selling condos
Advantages of buying RFO (Ready-for-occupancy) condos
Disadvantagesof buying RFO (Ready-for-occupancy) condos
Quick tips in buying RFO (Ready-for-occupancy)condos
Driving around the streets, posted on buses and even just watching T.V. you can see ads of condos for sale. These ads seem irresistible because of their cheap rates, minimal down payment and interest and a location that is simply near everything! And then you come upon the word "pre-selling". What is it? And why you should know if it is a good investment or not.
What is a "Pre-Selling" condo?
In real estate, a pre-selling condo is a condo being sold before its completion, during its construction, or while still in the planning stages. These mean that the property still does not exist and the developer is yet to break ground for the project. At this point, it seems that opting to buy a pre-selling condo would be like throwing money into a hole yet to be dug. The question really is not whether to buy or not to buy a pre-selling condo, but what are the risks? What makes people take those risks? What makes pre-selling properties attractive and even seductively desirable?
Let's check what are the ups and downs of buying pre selling condos are.
Advantages of buying Pre-selling condos
Cheaper prices, flexible payment schemes, promising investment
Many buyers go for the pre-selling option, largely because of its lower introductory price, which can be (more or less) 30% cheaper than a finished unit. On top of that, developers might throw in a 10%-15% discount or offer flexible payment schemes where the down payment can be as low as 10% payable for 3 years (with most real estate companies), with the lump sum to be paid either through a bank financing, government sponsored home loan (see Pag-IBIG Funds), or the developer's in-house financing options.
If you are a real estate investor, pre-selling condos are a promising investment since their market value can increase by the time they are finished. Given favorable market conditions, you can resell the finished units for q higher price than you put down when they were in the pre-selling stage.
Better options, new features
You may also have more options when buying a condo in a pre-selling stage. You get to choose your preferred unit location and floor plan, not to mention the better views, easier access to amenities, and lesser foot traffic. Depending on the pre-sale contract, you can also inspect your unit at the end of every construction phase and inform the developer of the unit's defects or of any adjustments you may want. Pre-selling condos give you the time and opportunity to customize your condo unit according to your preferences.
In terms of condo development, pre-selling condos usually offer something new, if not the latest, in terms of design, features, or amenities. Whether this might be a state-of-the-art waste management system, resort-style amenities, or eco-friendly materials and construction, new features are not only appealing but also necessary if the changes they bring matter to you.
The disadvantages and risks
A pre-sale contract is full of terms like "more or less" and "subject to change without prior notice". If you do not check the construction every now and then, the terms you might have arranged before might not anymore apply. The primary risk with pre-selling condo is that the finished unit may not be what you have in mind. There can be material changes in unit sizes, floor plan, finishing, features, or amenities about which you may not be notified. You might end up paying for a unit that falls below your expectations.
Another risk is the delay in completion and turnover if the developer may not deliver on time. Pre-sale contracts have delay clauses that allow the developer to be late for up to a year or more. The bigger risk, however, is that you may not get a refund for your deposit in case the pre-selling project does not push through or the developer goes bankrupt.
OFWs that plan to buy pre-selling condos from abroad run the biggest risk. Many have lost their deposits and payments through corrupt representatives or agents who take advantage of their absence and use the complicated paperwork to collect "fees" from them. One sure way to lessen the risk of being taken advantage of is to research.
Quick tips in buying pre-selling condos
Buying a pre-selling condo is a risky venture that needs an informed decision. The following quick tips can help you avoid fraud from the get go:
1. Buy only from and invest in reputable developers who have a long and solid history of delivering quality properties on time.
2. Consult a good lawyer you can trust to guide you in understanding legal jargon and paperwork before you sign any contract.
3. Make sure that you can afford buying and take into consideration your capacity to buy and other additional expenses this purchase may cause you.
4. Get the services of a licensed and registered broker to guide you in the process of buying a pre-selling condo.
5. Verify if the developer is licensed to sell the pre-selling condo project and if the project is registered on the Housing and Land Use Regulatory Board (HLURB). HLURB is a government agency that regulates the Philippine real estate industry.
What is an RFO Condo?
Condos that are "Ready for occupancy" or RFOs are condominiums that have already been built and turned over. Once purchased, you can already move in and live in the property that you have bought. These are usually brand new units that are left overs of the pre-selling phase that have not been sold, but usually more expensive because of the growth in prices in the market.
Advantages of buying RFO (Ready-for-occupancy) condos
Ready to be occupied, no waiting, and you can already see the finished project
In the arena of real estate, it is a reasonable criticism when a prospective buyer or investor would want to see the unit first before committing his/her hard earned money to purchase a certain property. This is a very safe thing to do, especially because there are a few developers that sometimes overpromise and their showroom units do not give you a precise and accurate representation of the unit you are going to buy. Architect's rendering of these projects are supposed to inspire the hopes and dreams of a buyer—and they can be very effective. Brochures, maps, and charts should be checked thoroughly by any buyer so as to avoid this unnecessary hassle and risk, ready for occupancy units mean that you are able to see the actual unit and the surrounding areas in order to make a well informed decision.
The Disadvantages and risks
Higher cost (compared to pre-sold condos), Less time to save for the payment
You might think that a property that you can already see and move in is a good choice, however, these units are usually more expensive and you would not get good promotional discounts from developers if you opt to buy from their ready to occupy inventory. These will also offer very inflexible payment terms, sometimes they require full down payment (from 5-20%) upfront for the purchase—which happens rarely but still possible. Again, these units since already completed would have already had undergone significant price increases, so its best be informed.
Quick tips in buying pre-selling condos
Although you might think that buying RFOs is a good idea, be aware that:
1. You know your capacity of buying a more expensive property and that you are ready to pay higher down payments.
2. Same as above. Consult a good lawyer you can trust to guide you in understanding legal jargon and paperwork before you sign any contract.
3. You understand that you have lesser time to save up on the expenses that you will have because of the limited time you need to pay, and the lesser the time you borrow, the more interests it will incur.
4. You make sure that what you are paying for is the actual amount and there are no hidden charges that you might encounter after the purchase of the property. And be ready to pay the monthly dues for the maintenance of the building.
5. And most importantly, verify if the title of the property is "clean", meaning that it has no unresolved issues and no pending case of ownership that might have complications of contract acquisition in the future.
Is there anything we missed?
Are you a foreigner in the Philippines?
Click here for you options