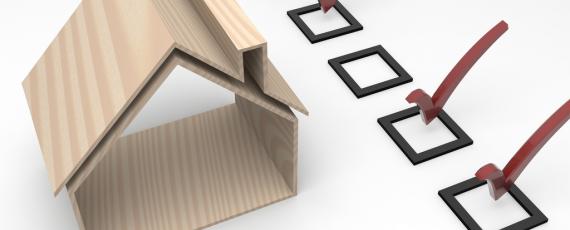 What will be discussed:
Checklist before Buying Real Estate in the Philippines
Factors to consider when choosing or buying a Home
If you find yourself browsing through this article, we can already say that you have plans of buying a home, may your preference be a house or a condo. Let us guide you on what you need to consider before buying your dream home.
Checklist before Buying Real Estate in the Philippines
Here are the tips buyers / investors must remember before buying any property in the Philippines, especially if you are buying a single property from an individual:
If you are buying from an Individual:
1.       Make sure the "Transfer Certificate of Title" is authentic.
The easiest way to check if the title to the property you are buying is authentic is by getting "Certified True Copy" of the title from the Register of Deeds. This office is usually located at the city or municipal hall where the property is located. Ask the seller of the property for a photocopy of the title -you will need the title number and the name of the owner to get a certified true copy of the title from the Register of Deeds.
2.       Verify that title is clean
Meaning the property is not mortgaged (no debts against the property). You can see that at the back of the title with the heading "Encumbrances". This page must be empty if you are told that the title is "clean". But sometimes the space for the technical description of the property on the front page of the title is not enough and the description of the property is continued on the "Encumbrances" page, this is of course all right.
3.       Make sure that the land described on the title is really the land that you are buying.
You can validate this at the Register of Deeds or by hiring a private land surveyor or a geodetic engineer. Land titles don't have any street name and number to pin point a property, it is a must to confirm that the actual property you are buying matches the technical description on the Transfer Certificate of Title.
4.       Make sure that the sellers are the real owners
If you are buying from an individual property owner, ask for identification papers like passport or driver's license, it is also a good idea to talk to the neighbors to confirm the identity of the sellers (you might as well ask some history of the property).
5.       Confirm that the yearly real estate taxes are paid
Ask for a copy of the Tax Declaration and Tax Receipts to confirm that real estate tax payments are up to date.
If you buy from a developer:
1.     Check for the availability of the mother title
Usually developers offer pre-selling of properties. This means that the houses or condominiums will have to be constructed based on contract over a period of time. The individual title may not be available as this takes up to three years to have the title individualized.
2.       Trust a reputable developer who has a track record of completed developments
It's ideal if you can personally check these completed developments to have an idea what it would look like in their pre-selling projects that you might be interested to invest.
3.       Check every provision of the Contract to sell that you are going to sign including the annexes
A licensed real estate broker should be able to explain to you in layman terms all the legal jargons expressed in all documents that you need to sign. You might want to consider hiring a lawyer for this purpose but this is not customary in large project developments as the documents are standardized. All the signed documents will be notarized and you should have a copy of one original notarized document.
4.       Choose or negotiate
The least cash out, least monthly installments, and if possible no interest for properties that are yet to be built or on-going in construction would be helpful and of great use for you. Retention can be negotiated to be paid upon turn-over of the unit.
5.       Ask about adjustments that can be done
 If you plan to make some modifications on the inside of the unit whether a house and lot or a condo, make sure that this is allowed by the developer and up to what extent they allow. There are developers who would not allow any changes in their plans but there are those who entertain changes and can be negotiated or discussed before the construction begins.
6.       Whether you buy from individual owners or from a developer.
It's best to choose a Licensed Real Estate Broker or Agent you can trust with proven records of good and honest service and has extensive knowledge of the local area. Check for loyalty on previous work experiences. Only choose licensedprofessionals as the unlicensed ("Colorum") are now strictly monitored by government authorities and prohibited to practice real estate profession in the Philippines. Even if licensed, have preference over independent brokers/agents compared to in-house agents. The in-house agents of developers are strictly not allowed to sell the projects of their competitors and therefore can be expected to be biased on their own projects.
If everything above is well sorted out and checked, then you are ready to purchase your dream home. Here are some topics that might help you avail of your dream property:
Related sites:
Or Try our Income Calculator
Summary
| | | |
| --- | --- | --- |
|   | House | Condo |
| Environment / Proximity: | Usually in area with less pollution and more quiet, but further from shops, restaurant, work… | Usually closer from everything, but in more areas with more pollution / noise |
| Amenities | Usually none | Usually swimming pool and Gym. Sometimes meeting room, child playing room, …. |
| Maintenance expenses | 100% for the owner | 100% for the owner within his unit, shared among all unit owner within the building |
| Rules and regulation | Only the Philippine law apply at your place, there is no additional rules and regulation (except if you leave in a community village where additional rules may apply when you are outside your place but still inside the village) | You have to comply with the rules and regulation of the admin office of your building |
| Possibility of extension / change | Possible | Not Possible |
Factors to consider when choosing or buying a Home
Visit at various times of day
This would be very helpful because you can check the surrounding of the property in different hours of the day, examples are traffic noises during rush hour or noise of people on the streets, also consider the location of the property if it is near public amenities like playgrounds or clubhouses, that would probably generate a lot of noise during the afternoon or weekend mornings.
Ask the sellers 

What problems are they aware of that the house had in the past, even if they've been fixed. Be it physical or legal to be assured that there wouldn't be any additional problems after the purchase the property. House repairs are a very common issue, from flaky paintwork to leaky sinks, put aside some cash for unexpected property maintenance.
Get a home inspection
Virtually all houses have defects. Some will be obvious and most can be easily fixed with renovation. But knowing what needs fixing can help you negotiate a lower price – or at least prepare you for costs you're soon to incur. Strongly consider getting inspections not just for purposes of damages, but also with pest.
Consider the view 

It would be useful if you have an open space near your property or if not, a comfortable proximity from your neighbors. You wouldn't want to see another window just 10 meters away from yours and destroy your privacy.
Ask for utility bills 

You may adore the stylish architectural style and the big windows or closed walls of your soon to be modern home –but bear in mind those almost weekly typhoons during the typhoon season, or the scorching sun during the summer, those minor leak repairs and cooling system payments are beyond affordable.
Pay close attention to taxes
 
Don't just ask what the seller's most recent tax bill was; ask what several recent tax bills have been. In some areas, houses are re-appraised – and taxed at higher rates – frequently.
Reconsider the small details
Are you sure you really need a two car garage? or a space big enough for 10 people if there are only two of you that is going to live there? Or do you really need a pool and can you afford the upkeep? It is always important to live within your lifestyle and means, if there is too much for you to take care of, it might as well re-assess your options.
Explore the surrounding area 

Except if you are already familiar with the area you are moving to, take time to walk around the area surrounding your investment, there might be illegal settlers around that might lead to unwanted circumstances or if you are near small rivers or creeks that might result to flooding during the rainy season. Also if you are near an airport, a fire station, hospital or train track (especially near the Makati-Manila border) expect to hear planes, sirens and ambulances on a daily basis. Make sure that you're not too close to an agricultural area as well, as it may generate odors and kick up dust and other airborne problems.
Type and location
Before buying a condo, make sure that you have a clear idea of the type that you are looking for, and assess whether the condos that you see meet your needs. For example, you might prefer to purchase a traditional condominium where you own everything from the walls in, and don't own the land that the condo sits on. Alternatively, you might want a site condominium where you also own the land. Another option is a condominium hotel, where you rent out your condo when you're not using it.
Also decide where you ideally would like the condo to be situated, such as your preference for a particular city or neighborhood. Within the development itself, the condo's location is also important. You might, for example, not want a condo facing a busy street. Perhaps you are looking for a condo that is near to the entrance of a building, or one that has a nice view.
Pricing
Pricing is the easiest way to ensure that you are on the right track. Take into consideration the area where you are buying the unit from, as well as the surrounding building with in that area, the usual price ranges of the property, besides the very recent buildings, are usually not far when it comes to prices. Check other options (as much as possible, more or less, as old or as new as what you are looking to buy) and compare the prices of these units.
Developer experience
 
The problem with heated markets is that it attracts amateurs that want to get in on the action. But, more often than not, these products lack quality and design. They may look good on paper, but the underlying issues will make you want to leave the unit faster than you moved in. Try to buy from a local developer that has a portfolio of successful products in the neighborhood. They might be a bit pricey than the others but the quality and (maybe in the future) the resale value would still be good. Try to visit their other projects and get a glimpse from there.
Amenities
The last thing you want to discover after buying a condo is that things don't work properly, particularly those amenities that dragged you to buy the unit in the first place. There are, of course, the basic checks, such as making sure that the gas, water and electricity all work. Then there are the more fundamental things like whether the building is properly maintained by the condo association.
If, for example, the swimming pool is one of the things that you like best about the condo, make sure that it is cleaned regularly and open at the hours that you want access.
So, given with all the options that you have read, it is still your decision whether to buy a house and lot or a condo unit, just take into consideration the factors that might affect your choice in the future. These factors will help you, if not make up your mind, but give you the right options in buying your dream house or flat.
Is there anything we missed?
I know as I'm guessing that you don't like
fake yeezys and I'm new
so I don't know, but if I can't afford it at the moment is it ok that that I buy
fake ones
? Is that disrespectful to the real yeezys or is it more ok since I can't afford 300$ pair of yeezys? I'm just curious