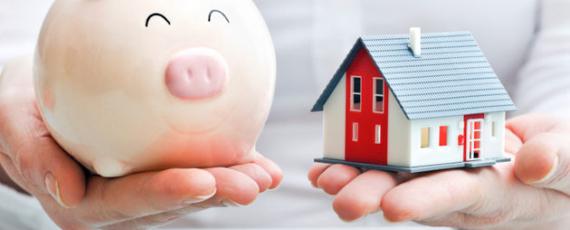 How can I avail of a Mortgage Loan?
What will be discussed:
Thinking about getting a mortgage loan?
How to avail of a mortgage loan?
Applying for the Mortgage: Information Banks and Lending Companies Want to Know
Minimum Qualifications of Borrower
Options if you lack Qualifications
Government Owned and Controlled Corporations (GOCC) requirements
Thinking about getting a mortgage loan?
If you are thinking to borrow with collateral in hand, then mortgage loan IS for you. And how to avail of one is a question that has a wide range of answers depending on the amount you want to borrow, your capacity and your qualification as a borrower.
There are a number of companies that give out mortgage loans, the only difference are some special requirement they might ask for and interest rate.
How to avail of a mortgage loan?
Different lenders, different requirements, but definitely, you would need a real estate property which you would put up as collateral for a borrowed amount lesser than what the property costs. This is a security to the lender that you will pay what you have borrowed and if ever that you miss payment, (by making your property as collateral) you give the lenders the right to reposes your property.
As scary as it sounds, there are big risks to consider in getting a mortgage loan, see Tips before you buy.
Let's start:
Banks and Lending companies don't just lend to anybody, they want to feel secure that you're able and responsible enough to pay them back. So you'll usually need a few basic requirements in order for the banks or other financial institutions to give you a loan.
Applying for the Mortgage: Information Banks and Lending Companies Want to Know
Completing a mortgage application can be an intimidating task, especially if the borrower is uncertain of what information will be needed. Here are some key factors that lenders consider during the application process:
As a borrower, it is important to obtain credit reports, and examine them carefully. Incorrect information can cause higher rates, or keep the borrower from getting a mortgage altogether. It's estimated that over forty percent of all credit reports contain errors according to most banks and financial institutions. Any discrepancies need to be corrected as quickly as possible by reviewing your credit report.
As much as possible carry low credit card balances or pay them off, along with any other outstanding bills before applying for the mortgage.
The amount of a borrower's credit accounts can make a difference when applying for a mortgage. Avoid closing current accounts or applying for new ones, as this can make the lender suspicious. The longer credit report you have, the better as it assures the lenders that you have maintained a long history with your banks and your finances will be visible to them also for transparency.
The more money a borrower can afford to pay up front, the more likely they are to be approved. It is a very important point and when one wants to borrow, one must first save the biggest down payment one can ahead of time of applying It also makes for a lower loan. Of course, borrowers with an excellent credit history are likely to be approved but it won't ever be enough if they can't afford to put down a significant amount (we recommend minimum 20% of the overall invested amount + 100% of all fees (notary, legal, taxes…)).
For those with less than perfect credit, the amount of a down payment required would be even bigger.
Lenders look for steady sources of income, so avoid changing jobs or quitting right before submitting a mortgage application. It is also advisable that you wait (if you are under probation) to be regularized before applying.
Loans are not approved or denied based on interest rates, but they do help to determine monthly payments. Interest rates can also change while the loan application is being reviewed and processed by the lender. Therefore, if the borrower thinks the interest rates could rise, they may consider paying a "lock-in" fee in order to guarantee a favorable rate.
Along with a good down payment, borrowers should have funds set aside to cover closing costs. Avoid major purchases that may deplete any available funds prior to purchasing a new home.
 In order for a borrower to get an idea of how much they can afford monthly, it is important to figure out their debt-to-income ratio. Most likely, banks and financial institutions are going to check
your income is more or less triple your monthly amortization. Lenders are unlikely to approve the mortgage for a house the borrower cannot afford.
Diligence is an asset, and every lending institution is different. Learn the reputation and history of the lender, and find out how many mortgage applications they approve by asking people who have experiences with these lenders, as well as how many they deny.
Minimum Qualifications of Borrower
·         Filipino Individuals or Foreigners with at least 2-3 years residency in the Philippines, depending on the bank or institutions (foreigners qualify if loan purpose is acquisition of a Condominium Unit)
·         Residential real estate property for collateral
·         Gross monthly family income that is at least 3 time higher that your monthly amortization rate
·         If employed, must have a tenure of at least 2 years
·         If engaged in business, must be operating profitably for the last 2 years
·         And of legal age or not exceed 65 years at the time of loan maturity (depending on the banks terms)
Financial wise, you need:
Enough money for the down payment (3 to 20% of the purchase price)
Two years of steady employment (same job or field)
Good Credit
Monthly income that's 3 times higher than your expected monthly mortgage payment
If you don't have all four items above right now don't fret. You still have some options.
Meet with a lender anyway
Don't just assume you can't get a mortgage. It can't hurt to go talk to a bank and see whether they're willing to give you a loan. Even if they won't give you a loan they can probably help you by letting you know where the deficiencies are, so you can work towards qualifying in the future.  
A mortgage broker knows lots of different borrower so they can shop around to try to find one who will make you a loan. They charge a fee for this service but if you can't get a mortgage otherwise then it could be worth it. He represents the borrower and his interests, he will fight for the borrower to be approved and not only to be approved but will negotiate very hard for the borrower to find the best offer (which is not necessarily the best rate).
See if a family member or very close friend with a higher income and better credit than yours will cosign a loan for you. That means that the loan will be yours and you'll be responsible for paying it, but if you don't, the co-signor will have to pay it. Obviously the co-signor will have to have a great deal of trust in you for this option to work.
Have a friend or family member buy the house, and rent-to-own it from them
Friends and family might be wary of co-signing a loan for you because their credit gets ruined if you don't make the house payments, and they have little recourse against you. A more attractive alternative is to have your friend or family member buy the house in their name, and then rent it to you with an option to buy.
Here's how it works: You'll make the mortgage payments and pay for taxes, insurance, and maintenance, as your "rent". You can get the house in your name by either making all the payments after 30 years, or by buying the house for the amount of the remaining mortgage once your credit improves enough for you to get your own loan. If you fail to make your payments, you forfeit your right to buy the house, and your friend/family member can either pick up the payments or sell the house. Either way, they're not out because they already own the house. They don't have to foreclose if you don't pay, because the house was already in their name. For that reason this arrangement can be more attractive to them than the idea of their being a co-signor.
If you have all of the four mentioned above, then you're good to go.
For requirements, see What I need to provide?
GOCC requirements:
Land Bank of the Philippines
Eligible Borrowers:
·         Members of good and active standing of the following:
a. SSS/GSIS as evidenced by a valid Certificate of Loan Eligibility (CLE) issued by these agencies; and 
b. HDMF, provided the borrower submits a duly notarized affidavit certifying that he has no existing loan with the said agency.
·         Employed on a regular permanent status for at least two (2) years without pending administrative case, negative credit findings and negative court cases.
·         Self-employed with at least two (2) years in business, without negative credit findings and negative court cases.
·         Gross Family Income maybe sourced from a maximum of three (3) family members who are likewise members of either GSIS/SSS/HDMF. Family members may include the following:
For married applicant - spouse and single children
For single applicant - parents
·         Must have a minimum monthly net take home pay (MNTHP) of P2,000.00 after statutory deduction and debt-servicing of long term loan.
For SSS, GSIS and Pag-IBIG Click here
Is there anything we missed?