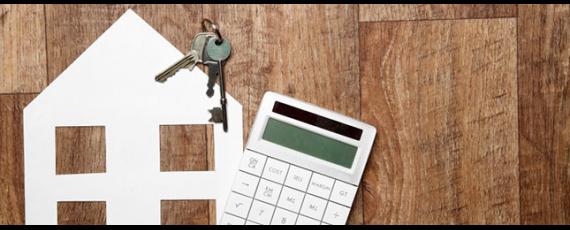 What will be discussed:
Understanding Real Estate in the Philippines
Owning land in the Philippines according to the Philippines Constitution
When do you decide to buy real estate?
Buying and selling real estate
Important tips on how to buy Real Estate properties
What is a Real Estate?
Real estate is a property on land plus anything that is permanently fixed to it, including buildings, sheds and other items attached to the structure. Real estate may be for residential, commercial or industrial in use. Examples or Real Estate properties are undeveloped land, houses, condominiums, townhomes, office buildings, retail store buildings and factories.
Understanding Real Estate in the Philippines
A complex system of laws, rules and regulations apply to real estate and real estate transactions in the Philippines. Rules and regulations on the ownership and disposition of lands are found in our organic law (i.e. the 1987 Philippine Constitution) while other concerns and special concerns for the sale, purchase, lease and ownership of different types of real estate are scattered in various laws and regulations. Local governments also regulate the ownership and disposition of real estate through various location specific ordinances. The legal complexity together with the absence or lack of a unified system of laws and regulations that govern real estate transactions in the Philippines have made going through the real estate landscape difficult and challenging. Admittedly, the difficulties and challenges are even more pronounced where foreign nationals and/or foreign companies are involved in the deal.
See here for complete information about the Philippines Real Estate law from the National Real Estate Association: http://nreaphilippines.com/question-on-philippine-real-estate/philippine-real-estate-laws/
Topics you might find useful:
Owning land in the Philippines according to the Philippine Constitution
The ownership of private lands in the Philippines is reserved to Philippine citizens and corporations that are considered Philippine nationals. The reservation to Philippine citizens and Philippine nationals of the right to own private lands is stated in the 1987 Philippine Constitution. Foreign nationals and foreign companies are prohibited from owning private lands in the Philippines and, the violation of these prohibitions is, in some instances, considered a criminal offense punishable by fines and imprisonment.
As an alternative to owning private lands, foreign nationals and foreign companies may, subject to the provisions of the Philippine Condominium Act, also own condominium units in condominium projects registered with the Philippine Housing and Land Use Regulatory Board. The term "condominium" in the Condominium Act is broadly defined and applies to commercial buildings.
Foreign nationals and foreign companies may also lease land. However, lease terms are regulated by law. A lease term that is unduly long will be viewed by Philippine courts as relation to virtual ownership of the leased land and this is prohibited (see Loans for EXPATS for complete details)
When do you decide to buy real estate?
One truth about real estate is that, it does not always guarantee property growth. There have been a lot if instances that people who invest in real estate loose part of the cost of their investment. To prevent this, thorough decision making and planning needs to be conducted to insure that your property will remain a good investment.
So, should you buy real estate? The answer, as with many things, is that it depends. But for the vast majority of people, young and old, the answer will probably depend on the questions below.
Real Estate is Long-Term
People buy real estate in order to hopefully earn wealth and improve our lot in life. The most likely way that you will earn real estate wealth is by owning property for long periods of time, preferably a decade or greater. This long-term ownership does not coincide with the habits and traits of most people. So if you're not very sure you will own a property for a long time, let a landlord deal with the inherent risks, pains and issues of real estate ownership.
Not settled in a Career
At a certain age, some rarely know whether they'll be living in the same area for a long time. People are very mobile these days, including switching jobs, getting job transfers, changing careers, going to other countries, etc. If you buy a property and have to sell it due to a career move in a few years, you're most likely going to lose money on your real estate ownership.

Not Settled in Life
You think that you have worked for a few years, and earn enough money and dream of buying a house you want to live in, then you realize you've got to move somewhere else, "see the world," if you will! That house you bought would hinder your ability to relocate, and if you did move, you'd probably lose money.
So if you are not settled and if you are not sure of your 5 to 10year plan -- you'll probably do better as a renter.
When might it make sense to buy? If you're sure you'll own the property a long time, then it's probably a good idea to buy. Just make sure you can comfortably afford the payments along with all your other bills. Also if you want to be in the landlord business and plan to convert the property from a personal residence to a rental, then buying would be a smart move for you.
Just ask yourself before you decide whether to buy real estate, "Am I sure my ownership will be for the long haul?"
Buying and selling real estate
Owning real estate properties are not anymore limited to just buying a house to live in these days, it is also a form of investment and business. Acquiring and selling properties is a solid business. In most cases, property appreciates in value. You also have plenty of options; you can deal in raw land or developed properties depending on your skill and inclination. Real estate is the most durable of assets and they can easily be used as collateral in case you need cash.
In buying properties there are so many factors that must be considered. Firstly, the place must be accessible by public and private transport. The value too is higher if it is near shopping centers, schools, churches, markets, hospitals, or banks.
Secondly, there must be amenities. Today, almost all of those being developed have clubhouses, gyms, parks and playgrounds, basketball courts, or swimming pools. Such features are now considered necessities.
 
Lastly, take note of the general condition of the surrounding neighborhood. Assess if the place is safe, secure, clean, and not flood prone.
Here are some important tips on how to buy real estate properties at a bargain:
 
● Know where to look for properties to buy
 You may find them in newspapers or in the internet for properties under foreclosure. It is advisable, too, to concentrate mostly on people who want to sell in a hurry.
● Verify the ownership of the property
Do not just rely on the land title. Check the ownership with the registry of deeds and the Land Registration Authority.
● Have an experienced licensed appraiser assess the value of the property
You may think you have hit the jackpot but there may be factors that you have not taken into account. It is best to get the services of a professional in the field to make sure of your estimate.
● Check if there are claims against the property
Examine the title if there are unpaid dues or claims that may affect the value of the property.
● Bargain, Hard
Negotiate for more discounts or incentives. Never accept the first asking price for it is almost certain that you can haggle for less. Remember that the key to selling at a profit is buying low in the first place.
● Read everything before signing contracts and papers
This is always the most important process that needs constant reminder of. Consult a lawyer that is experienced in real property transactions. It is not "real savings" to save on legal fees then suffer from legal problems later on that would probably be more costly.
● Give your payment only to the owner of the property, or to someone with a certified authority to collect
Always ask for receipts and receiving copies.
 
After buying properties, you have the following options in selling them:
 
● Sell as is. You may look for properties on sale, and then sell immediately to those who make the best offer. There is a smaller margin here but you can make up for it by having a faster turnover.
 
● Subdivide then sell. Here you may buy big lots which you can subdivide, and sell into smaller and more affordable chunks.
 
● Improve then sell. You may purchase an old property, renovate it then sell at high price. There are also those who buy houses or condominium units, furnish the place, and then sell them at a good price.
 
● Build then sell. If you have sufficient funds, you may buy residential lots, and then build houses to sell to prospective buyers. You may also build stalls in commercial lots, or warehouses in industrial lots, which you may sell later to earn you big bucks.
 
● Develop then sell. You may buy raw lands, which you then develop into several housing units. Others buy big lots within the city, which they develop into condominiums or townhouses, and sell to prospects at high price.
 
Engaging in the buying and selling of real property can be your path to fortune but there are many pitfalls to avoid. Learn as much as you can before risking your hard earned cash. Take time to think if this is the right step for you. Patience and education on what you are doing always pays off in the long run.
Is there anything we missed?