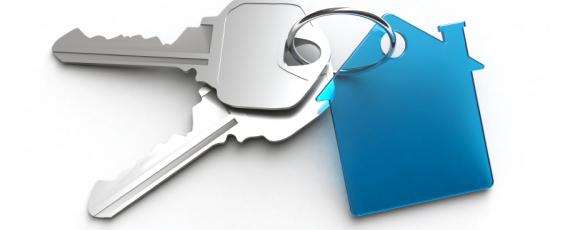 What will be discussed:
Buying a House and Lot: Advantages
When purchasing a property, there is a choice between buying a traditional house or a condominium. Aside from location, housing type is one of the most important decisions to make when buying. Homeowners purchase the house and the land underneath, whereas condo ownership includes only the living space inside of the condo unit and a portion of the common area of the condo building. Even though there are advantages and disadvantages to both types of housing, lifestyle and cost can help determine whether a single-family house or a condo is more suitable for your needs.
What you need to know before making your decision.
Buying a Condo
Advantages
Environment / Proximity:
In the recent years, most buyers have decided to purchase condos over houses due to the effect of urban living. Condos are usually located in urban areas within walking distance of shops, restaurants and other places of interest. For people working within these areas, it is more convenient to choose this option.
Amenities:
Condos usually have amenities that you don't find in standard houses like swimming pools and gyms.
Shared maintenance expenses:
Association dues are paid by the owners of all the units to share common expenses, which has for effect to lower the maintenance cost. For example: for a condominium, if the roof of the building is leaking and need to be fixed, the cost will be shared among all unit owners, whereas if the roof of your own house needs to be fixed you will be the only one liable for it.
Disadvantages
Environment / Proximity
Because you buy a condo you will probably be in a urban or suburban area, which means an area more polluted and more noisy compared to if you were leaving in a residential compound or village.
Shared maintenance expenses:
As mentioned above, association fees are used to pay for most of the expensive components of the building, which can also be a drawback in condo living. The reason is that it will be collected in addition to your monthly mortgage payments, to pay for the buildings maintenance and amenities. Depending on the building, these fees can get very expensive as they are computed per square meter of your living space and they usually increase over the years. Another down side is that you can only live with what you have.
Possibility of extension / change
Extensions and major renovation of the unit is not allowed as it will affect the structure of the building.
Rules and Regulations
Decision making process regarding rules and regulations will be shared between all homeowners, you will have to comply with these rules whether you like them or not. A simple example is if you want to have a pet, if the admin rules forbid it then you can't have one.
Buying a House and Lot
Advantages
A big advantage of buying a house is that you have total control over the property to remodel or make changes without the consent of others. You also have the advantage of having extra indoor and outdoor space, which is more conductive to accommodating guests, families, children and pets. Houses also feature more storage space including attics and basements. The most important is that the homeowners enjoy more privacy because the proximity of your neighbors is farther compared to living in a condo.
Disadvantages
Owning a house also has its drawbacks opposite from those associated with owning a condo. The homeowner is completely responsible for all the maintenance inside and outside of the property, including the upkeep of the yard and trees (if there are any). When purchasing a house, you must also consider buying extra tools and equipment for maintenance. Although any improvements will likely to increase the resale value of your property, they require investment of time and money. Utility bills are also generally higher, because houses have more space than condos.
The availability of house and lots are usually suburban as well, except if the property is in the urban areas (in most cases raises the cost to more than half of what you will pay with suburban houses) which will be a major decision if you work in an urban location, then travel time would require more time.
Is there anything we missed?
Are you a foreigner in the Philippines?
Click here for you options