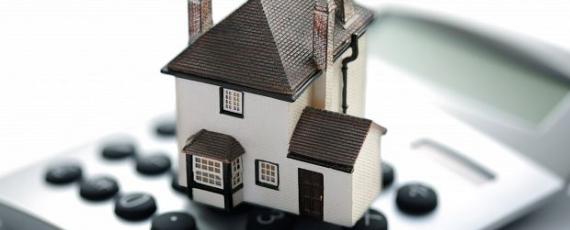 What will be discussed:
Where Can I Get a Mortgage Loan?
Common mistakes made when it comes to Mortgage
Steps in Getting the Best Deals
Why do you need a mortgage?
Why do you need a mortgage you ask? When you buy or borrow for a certain amount that is way too big for your monthly income, you might probably find ease in looking for a mortgage. For instance, Real Estate, let's face it. Real estate is not cheap! Depending on the area where you buy the property, especially in the urban zones, real estate properties range from 5 (for small, old, studio type condos) to hundreds (for a big spacious house and lot at the Forbes) of MILLION pesos, some even more (except of course if you are looking for a lot in remote places like Tawi-Tawi or Sulu where you would probably need at least 250 thousand to buy land). Now most of us would not be able to afford such amounts and would probably need the assistance of a mortgage.
What is a mortgage?
It is to register your real estate property as a guarantee for a debt or simply, a collateral.
Nowadays, banks and lending companies tend to lend borrowers with collateral at hand; this is a security blanket of the company in case there is a failure to pay on the part of the borrower. If you are thinking about this option, there are a number of mortgage types that may suit your need or capacity.
Where Can I Get a Mortgage Loan?
There are a lot of reliable mortgage lenders in the Philippines. You can get good deals from banks, unions, cooperatives and even non-profit organizations that provide loans for people living in the Philippines. However you have to keep in mind that to qualify for this type of loan you need to have good credit standing to convince your lender that you are financially capable of repaying the debt.
·         Banks
If you are planning to get a loan through a Philippine bank you need to keep yourself up to date with the current interest rates. Today the annual interests are between 5%-10%. You can get a mortgage loan from major banks in the Philippines. A lot of people prefer to get their mortgage loans through banks because it is a lot more convenient for them. If you are thinking to borrow from banks, we can help you and give you the best possible offer for your capacity. Try out Income Calculator and get started.
·         Mortgage Broker
The job of a mortgage loan broker is to compare different housing loan packages. They are the middleman between the borrower and the lender, but they act in behalf of the borrower which will be most convenient for people who does not have time to deal with these kinds of matters. Mortgage loan brokers have a wider scope of the market and not biased toward any banking institution. Their product is information and will give you expert advices to help you choose the loan product that will best suit your needs.
Mortgage brokers will get in touch with banks and other lending institutions within their network in order to provide you with the lowest interest rates and the best products. Give us a try now!
·         Local Government Units, Cooperatives and Unions
Another option is through unions and cooperatives. FICCO provides Filipino citizens with different types of loans like appliance loan, commercial loans, motorcycle loans and even housing loans. PAG-IBIG also offer loans at 4.5% per annum and the loan amount starts from P400, 000 to P3, 000, 000. You can also acquire a mortgage loan through SSS housing loan. Loans from SSS are no longer subject for review every 5 years and the minimum amount you can borrow is P400, 000 with an interest of 8% per annum. NHA (National Housing Authority) Cooperative Pabahay (Housing) Program is also capable of granting borrowers with mortgage loans. Know more about Government Loans
Choose the right type of mortgage for your needs
Major decisions in homeownership are usually what people go through in deciding if you are ready to commit to a long term responsibility such as mortgage. Options used to be fairly limited before but in the recent years new varieties have been specialized to give you options choosing the right kind of mortgage for your needs.
Here are some of the more common types:
·         Fixed-rate mortgage
You make the same monthly payment throughout the term of your loan.
Usually 15, 30 or even 40 years depending on the terms of the lenders. Shorter-term mortgages offer lower interest rates but higher monthly payments, so you may not be able to afford a really expensive house. However, over the life of the loan you'll pay thousands of pesos less in interest - and, you'll build equity in your home much more quickly.
·         Adjustable-rate mortgage (ARM)
Your interest rate and monthly payment move up or down, depending on how the market index it's tied to performs. Give examples of index
Initially, ARM interest rates are relatively low and don't changeand are fixed rate for a first period of time (usually 2 to 3 years);then the rate becomes "adjustable" and may change at predetermined intervals, depending on market conditions. Warning: When rates climb, ARM payments can rise sharply, possibly by thousands of pesos a month.
·         Interest-only loan
Usually ARMs
These loans require you to pay only the interest portion of the loan for a specified period - often 10 years. After that, you begin paying the loan principal amount at an accelerated rate.
·         GOCC loans
Government-Owned and Controlled Corporations
These loans are guaranteed by the government.  Offers low down payments and less-stringent credit guidelines than conventional loans.
Before you go ahead and plunge into a commitment, you should know that there are also risks involved in borrowing and mortgaging. Let us discuss some of the mistakes Filipinos do that get them in trouble when it comes to mortgages.
Common mistakes made when it comes to Mortgage
·         Going beyond your qualifications
Banks, by nature, are more than eager to offer mortgage loans to qualified home buyers. You must be reminded though that you are "Qualified". In the Philippines, a qualified mortgage loan applicant means that you fit the qualification of the bank or lender like the amortization consolidation of all repayments of all loans of all type you might have if several of them you have to pay which is 30% of your gross monthly income and essentially have enough money for down payment. If you don't fit the criteria, they will not hesitate to decline your application to borrow. So before you apply you'll want to make sure you've done the necessary preparations and are not fighting a lost cause right from the start.
·         Delaying Mortgage Loan Application
Banks take up to as fast as usually ten days to as long as two months on approving your loan depending on the case of the borrower. In reality, if you already picked out a design for your home and already paid for the down payment, house construction costs comes in which is not the best position to be in since you rarely have the money to pay for these if you are getting a loan. Just imagine the paper work and financing, checks that banks put to this application process, delaying your application is not always a good idea.
To fasten the process and increase chances of being approved, hire a broker. Try our Income Calculator now.
·         Going Straight for the Lowest Interest Rate and Nothing Else
Since you're going to borrow a big sum of money, obviously, you'll sign up with whoever offers you the lowest interest rate. Right? To a certain extent, it is. Your priority should definitely lies with getting the lowest possible interest rate, but you shouldn't forget about things like margin of financing, lock-in period, and simple stuffs like making sure a branch is within your vicinity. Having Low interest rates are not the only best part of the deal, you have to think about other small details that will be the matter of your mortgage.
Steps in Getting the Best Deals
FIRST and foremost, hiring a broker, see What we do, if you intend to do it yourself and to go trough all the time and pain to do it, see below
1.       Going for the Lowest Interest Rate and Opting for short-term re-pricing
Your aim is definitely to get the best interest possible and you opted for a short-term re-pricing. Usually these lower interest rates are only available on a promotional basis. Interest rate will vary depending on the market interest rate (which most of the time higher than the given rate) and if you do such a thing, you are actually paying more than you should. So think about your best interest, with this agreement, you should be the ones winning, not the other way around.
2.       Declaration of finances
Banks in the Philippines always ask for your credit history, like declaring your credit card/s, annual salary and properties owned or loaned which is part of the normal process. What consumers don't know is that these banks cross-reference records with other financial institutions. One wrong declaration of your asset or liability can decline your mortgage loan application and delay you in creating your dream home. You don't lose anything with honesty, so be transparent about your finances.
3.       Not thinking about your Home Loan Fees and Charges
Home loan involves fees, charges and even home insurances that may come as a surprise for the inexperienced borrowers. Some banks absorb part of these charges, while others may not. Most home buyers have limited funds (that is why you apply for a mortgage loan in the first place), so it is imperative that you understand these charges involved before you commit.
To understand the major fees and charges associated with buying a property through a mortgage loan, it is always useful to ask beforehand. As always stated, education is the best defense against any problem that you may encounter.
4.       Neglecting insurance
Some people often neglect having insurance because it comes with a price, and it's not usually cheap. But there is a reason to that. Do you know that insurance too is basic in borrowing? Banks often require fire insurance and mortgage redemption insurance – all in which is essential if the worst case scenario happen. An MRI is a life insurance policy with the bank as the beneficiary in case of the borrower's untimely death. And don't take that risk, it is not worth it.
5.       Negotiate
Yes, negotiating for your home loan interest and the cost of the house is possible. It's just that you are not asking the home loan officer or the Realtor. You should definitely try this and make sure you have plenty of options like the option to walk away when they don't give in to your reasonable requests.
Ask your broker to do it for you, more chances to win, Contact Us now.
6.       Not Reading the Terms & Conditions
Most people tend to disregard the terms and conditions especially when they see that it takes time to read. READ IT! There are reasons why companies put that there. And it is for your own safety. If you don't have the capacity to do so, make sure you get the loan officer to point out all the things that matter (such as loan amount, interest rate, installment amount, loan period, margin of finance, lock-in period, early settlement penalty and fees & charges). Even better, hire a financial broker.
The general rule: if it doesn't appear in your agreement, it doesn't exist. Period. So if your home loan contract shows a lock-in period of 3 years while in your contract it tells you it's 1, you win. All the time. So be sure that you read the terms and condition thoroughly or have a broker do all the hard for you.
Is there anything we missed?