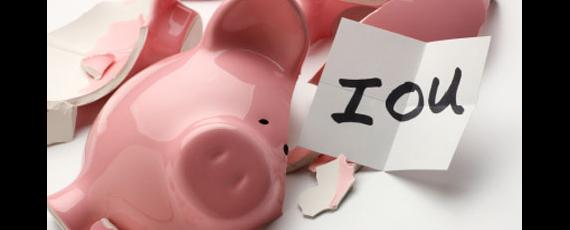 What will be discussed:
Kinds of Loans:             
      Non-Collateral Loans (Personal, etc)
      What I need to provide for borrowing
Need for a Financial Broker:
There have been a lot of questions regarding Expats loaning in the Philippines. The answer depends on every institution that provides these kinds of services. Although the most common answer would be, "You have to be married to a Filipino Spouse" which is not always the case. Let's check some of the options:
Kinds of Loans:
Non-Collateral Loans (Personal, etc):
For Banks and Lending companies, there's less chance for a loan approval. Although many of international banks here in the Philippines give some options, especially if you have a history of banking with them, the longer time you have stayed with the bank (and if you are a good payer (for previous borrowings)) the more likely you will get a loan from them.  You might also be able to find private lenders at high rates (6% or higher add-on interest rates per month) if it is an emergency, it would be an option but definitely not advisable. We have partnerships with several local and international banks, let us help you pre-qualify: Try our Income Calculator
Car Loans:
If you have a work contract that extends for the term of the loan, most major banks will fund the loan. We can help guide you to the best banks. If you have a permanent monthly gov't disbursement such as social security or military pension, this can also be applied as long as you can show proof that these disbursements have a history of being sent to your account here in the Philippines. As for having a spouse, you will most likely only need a co-borrower that has employment as a regular employee. If your spouse doesn't work, you'll need to find a close Filipino friend that will sign as co-borrower.
Lol they charge almost retail
for fake Jordan
's also your bargaining method sucks. Find what you want, tell them your price and let them know you pay via wechat. They think you're a tourist so charge too much
Home/Condo Loans:
Foreigners can't own land in the Philippines, so you can only purchase a condo. There are only a handful of banks willing to lend to foreigners, and chances of acquiring a loan are somewhat limited. The bank will really have to see a long history here, and proof that you'll be spending a long period of time in the country. Most likely you won't be able to qualify for some of the longer loan terms until the bank gets to know you better. However, if you pay a higher down payment than the required minimum, this can help improve the chances that you can qualify for a longer term. Our answer is subjective, but so are the decision criteria of each bank.
Business Loans:
The only case where business loans are approved are in cases where you own property that can be collateralized, such as a car or a condo.
What I need to provide for borrowing?
Most of our partner banks would need:
Basic Requirements for Pre-Qualification
Foreigner residing in the Philippines for more than two (2) years
Must be of legal age and capable of paying upon maturity
Minimum Gross Annual income (dependent on the Bank requirement)
Try our Income Calculator to pre-qualify with our partner banks
Must have at least one (1) landline at either residence or office
Residence or office must be within Bank serviceable area
Additional application requirement for Salaried Employees

Must be at least one (1) tenure with the company

Additional application requirement for Self-Employed

Must be a sole proprietor or majority part-owner of a company operating for at least two (2) years.

Additional application requirement for Professionals

Must be in private practice for at least one (1) year
 
For Resident Foreigners
Copy of Employment Contract or Certificate of Employment
Letter from the Embassy (if Embassy Official)
Submit photocopy of any of the following:

Valid Passport  with Resident Visa; OR
Work Permit and valid Visa; OR
Special Investor's Resident Visa and Visas Philippine Economic Authority or Visa with Eo226; OR
ACR or ICR or ACR1
Need for a Financial Broker
What is a Financial Broker?
A finance broker is a type of commercial broker that assists clients in evaluating their current financing needs and identifying the best way to meet those needs. This often involves investigating a wide range of lending opportunities and then assisting the customer in applying for and ultimately securing the best financing option available. A finance broker may specialize in a particular lending area such as mortgage loans or provide access to a wide range of different types of business finance options.
What we do
"Making it easier for you"
Given the time it takes to find the right bank or financial institutions to suit your borrowing needs, and the lengthy procedures not to mention bulk of paperwork one needs to provide to qualify, we made solutions that revolve around these areas.
Knowing the Financial Market in the Philippines, and considering the busy schedule a working class expat goes through, we make procedures and finding the right kind of loans and rates easier by finding the best solution to whatever financial needs one looks for.
Having expat and local partners in the Philippines broadens our perspectives in adjusting a needs-based services and becoming successful in giving out specific answers to specific questions.
Let us help you.
Is there anything we missed?