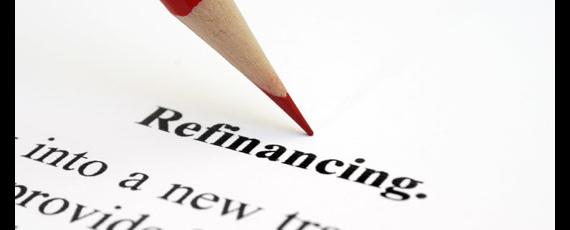 What will be discussed:
Reasons for a Borrower to Refinance
Beginners Guide to Refinancing Your Mortgage
What are the Advantages of Refinancing?
How to Refinance a Home Mortgage in the Philippines
What is Refinancing?
Refinancing refers to the replacement of an existing debt obligation with another debt obligation under different terms in short; it is borrowing to pay off what you previously borrowed. The terms and conditions of refinancing may vary depending on the  country or  province, and also based on several economic factors such as, inherent risk, projected risk, political stability of a nation, currency stability, banking regulations, borrower's credit worthiness, and credit rating of a nation. The most common, in many industrialized nations, are refinancing of primary residency mortgage
If the replacement of debt occurs under financial distress, refinancing might be referred to as debt restructuring.
Various reasons why loans (debts) are refinanced:
1.     To take advantage of a better interest rate (a reduced monthly payment or a reduced term)
2.     To consolidate other debt(s) into one loan (a potentially longer/shorter term contingent on interest rate differential and fees)
3.     To reduce the monthly repayment amount (often for a longer term, contingent on interest rate differential and fees)
4.     To reduce or alter risk (e.g. switching from a variable-rate to a fixed-rate loan) see Loans
5.     To free up cash (often for a longer term, contingent on interest rate differential and fees)
Reasons for a Borrower to Refinance
Borrowers may consider refinancing for several different reasons, including but not limited to:
A Lower Monthly Payment
To decrease the overall payment and interest rate, it may make sense to pay a point or two, if you plan on living in your home for the next several years. In the long run, the cost of mortgage finance will be paid for by the monthly savings gained. On the other hand, if a borrower is planning on a move to a new home in the near future, they may not be in the home long enough to recover from a mortgage refinance and the costs associated with it. Therefore, it is important to calculate a break-even point, which will help determine whether or not the refinance would be a sensible option. Go to a Fixed Rate Mortgage from an Adjustable Rate Mortgage. For borrowers who are willing to risk an upward market adjustment, ARMs, or Adjustable Rate Mortgages can provide a lower monthly payment initially. They are also ideal for those who do not plan to own their home for more than a few years. Borrowers who plan to make their home permanent may want to switch from an adjustable rate to a fixed rate mortgage, or FRM. ARM interest rates may be lower, but with an FRM, borrowers will have the confidence of knowing exactly what their payment will be every month, for the duration of their loan term. Switching to an FRM may be the most sensible option, given the threat of foreclosure, and rising interest costs.
Or A bigger monthly payment
Since the accumulated income have increase significantly and are stable at this new level, then the family could pay more and make the repayment time shorter, therefore making it faster and will be a huge savings when it comes to interest no longer to be paid compared before refinancing.
Avoid Balloon Payments
Balloon programs, like ARMs are a good idea for lowering initial monthly payments and rates. However, at the end of the fixed rate term, which is usually 5 or 7 years, if borrowers still own their property, then the entire mortgage balance would be due. With a balloon program, borrowers can easily switch over into a new fixed rate or adjustable rate mortgage.
       2.   Cash out a portion of the home's equity
Generally, most homes will increase in value, and are therefore a great resource for extra income. Increased value gives the opportunity to put some of that cash to good use, whether it goes towards purchasing vacation property, buying a new car, paying your child's tuition, home improvements, paying off credit cards, or simply taking a much needed vacation. Cash-out mortgage refinance transactions are not only easy; they may also be tax deductible.
Beginners Guide to Refinancing Your Mortgage
What You Should Know Before Refinancing
Making it simple.
Getting a new mortgage to replace the original is called refinancing. Refinancing is done to allow a borrower to obtain a different and even better interest term and rate. The first loan is paid off, allowing the second loan to be created, instead of simply making a new mortgage and throwing out the original mortgage. For borrowers with a perfect credit history, refinancing can be a good way to convert a variable loan rate to fixed, and obtain a lower interest rate. Borrowers with less than perfect, or even bad credit, or too much debt, refinancing can be risky or likely refused by banks
In any economic climate, it can be difficult to make the payments on a home mortgage. Between possible high interest rates and an unstable economy, making mortgage payments may become tougher than you ever expected. Should you find yourself in this situation, it might be time to consider refinancing. The danger in refinancing lies in ignorance. Without the right knowledge it can actually hurt you to refinance, increasing your interest rate rather than lowering it. Below you will find some of this basic knowledge written in order to help you reach your best deal.
What are the Advantages of Refinancing?
One of the main advantages of refinancing regardless of equity is reducing an interest rate. Often, as people work through their careers and continue to make more money they are able to pay all their bills on time and thus increase their credit score. With this increase in credit comes the ability to procure loans at lower rates, and therefore many people refinance with their mortgage companies for this reason. A lower interest rate can have a profound effect on monthly payments, potentially saving you thousands of pesos per year. 
Second, many people refinance in order to obtain money for large purchases such as cars or to reduce credit card debt. The way they do this is by refinancing for the purpose of taking equity out of the home. A home equity line of credit is calculated as follows: 
First, the home is appraised.
 Second, the lender determines how much of a percentage of that appraisal they are willing to loan. 
Finally, the balance owed on the original mortgage is subtracted. 
After that money is used to pay off the original mortgage, the remaining balance is loaned to the homeowner. Many people improve upon the condition of a home after they buy it. As such, they increase the value of the home. By doing so while making payments on a mortgage, these people are able to take out substantial home equity lines of credit as the difference between the appraised value of their home increases and the balance owed on a mortgage decreases.
What are the Risks?
One of the major risks of refinancing your home comes from possible penalties you may incur as a result of paying down your existing mortgage with your line of home equity credit. In most mortgage agreements there is a provision that allows the mortgage company to charge you a fee for doing this, and these fees can amount to thousands of pesos. Before finalizing the agreement for refinancing, make sure it covers the penalty and is still worthwhile. 
Along these same lines, there are additional fees to be aware of before refinancing. These costs include paying for an attorney to ensure you are getting the most beneficial deal possible and handle paperwork you might not feel comfortable filling out, and bank fees. To counteract or avoid entirely these bank fees, it is best to shop around or wait for low fee or free refinancing. One best option is to hire a financial broker to sweep the market of the best options that suit you. It comes with a fee but it would be worth the time, effort and mistakes you could come up with and eventually raise your debts higher.  Compared to the amount of money you may be getting from your new line of credit, but saving thousands of pesos in the long run is always worth considering.
What Do I Do to Refinance?
The first thing you must do when considering refinancing is to consider exactly how you will repay the loan. If the home equity line of credit is to be used for home renovations in order to increase the value of the house, you may consider this increased revenue upon the sale of the house to be the way in which you will repay the loan. On the other hand, if the credit is going to be used for something else, like a new car, education, or to pay down credit card debt, it is best to sit down and put to paper exactly how you will repay the loan. 
Also, you will need to contact a financial broker and discuss the options available to you. It may be that there is not a current deal which can be met through refinancing that would benefit you at the moment. If that is the case, at least you now know exactly what you must do in order to let a refinancing opportunity best benefit you. When refinancing, same as with other legal documentations that are concerned it can also benefit you to hire an attorney to decipher the meaning of some of the more complicated paperwork.
When Can I Refinance My Home?
Most banks and lenders will require borrowers to maintain their original mortgage for at least 12 months before they are able to refinance. Although, each lender and their terms are different. Therefore, it is in the best interest of the borrower to check with the specific lender for all restrictions and details.
In many cases, it makes the most sense to refinance with the original lender, but it is not required. Bear in mind though, It's easier to keep a customer than to make a new one, so many lenders do not require a new title search, property appraisal, etc. Many will offer a better price to borrowers looking to refinance. So odds are, better rate can be obtained by staying with the original lender.
How to Refinance a Home Mortgage in the Philippines
Instructions
1. Decide how much you need to borrow and set your budget before proceeding to refinance your home mortgage. If you choose to get a mortgage with banks, some home mortgage annual interest rates range between 7 percent and 9 percent. If you choose to get your mortgage from other lending sources, expect rates to be higher.
2. Check your existing home mortgage documents you received from your lender. There may be penalties for changing your home mortgage within a certain period of time. If penalties apply, contact your lender to find out the cost as it may affect your decision to refinance. Decide the period of your mortgage. Philippine mortgages are usually between one and 10 years.
3. Tell your lender you want to refinance your home mortgage. Let the lender know the amount involved and explain why you want to refinance. Get the requirements needed to refinance and get a provisional quotation for your new home mortgage payments and any associated costs. Ask about the associated costs of refinancing. Your lender may apply administration charges. As you refinance your existing property, you will not need to pay Philippine documentary tax, transfer tax or registration fees, as these are charged on the property sale price. This is an important saving as they are PHP 5 per PHP 1,000 for documentary and transfer tax and PHP 1.5 per PHP 1,000 for registration fees. See Taxes and Regulations
4. Compare interest rates, terms and conditions and monthly repayments. They may vary between Philippine banks. Make a list of reasons for, or against, choosing a lender. Decide whether to remain with your existing lender or refinance your home mortgage with a new Philippine lender. Get your chosen lender to mail you application forms. Read the papers carefully, and then complete the application form. Talk to your financial broker about helping you sort out all areas of concerns before submitting the form. Your broker will process all your documents and submit it to the most compatible lender for your needs, enclosing any other documents the lender requested. Enclose all fees. Your application will be processed. You will probably need to have your home re-valued if you are moving your home mortgage to a new Philippine lender. The process may take several weeks to complete. Your home mortgage offer will be forwarded to you.
5. Contact a financial broker who knows the rates, documents needed and fees so you can make comparisons. You may be able to get lower interest rates and smaller repayments. We will help you find out if there are differences between domestic Philippine banks and foreign banks.
6. Review the documents carefully. Ensure your new Philippine mortgage suits your needs. Contact your broker if you don't understand anything. Sign the documents and return to your lender to complete the process of refinancing your home mortgage.
Need for a Financial Broker
What is a Financial Broker?
A finance broker is a type of commercial broker that assists clients in evaluating their current financing needs and identifying the best way to meet those needs. This often involves investigating a wide range of lending opportunities and then assisting the customer in applying for and ultimately securing the best financing option available. A finance broker may specialize in a particular lending area such as mortgage loans or provide access to a wide range of different types of business finance options, not to mention that with thorough preparations and knowledge of the terms and conditions of a bank or financial institution, that having a Financial Broker significantly increases the probability for an application to be approved. In a nutshell: Better preparation + Presentation +connections = higher loan approval probability.
What we do
"Making it easier for you"
Given the time it takes to find the right bank or financial institutions to suit your borrowing needs, and the lengthy procedures not to mention bulk of paperwork one needs to provide to qualify, we made solutions that revolve around these areas.
Knowing the Financial Market in the Philippines, and considering the busy schedule a working class expat goes through, we make procedures and finding the right kind of loans and rates easier by finding the best solution to whatever financial needs one looks for.
Having expat and local partners in the Philippines broadens our perspectives in adjusting a needs-based services and becoming successful in giving out specific answers to specific questions.
Let us help you.
Is there anything we missed?