Submitted by

LISA of Myfinan...

on Wed, 10/26/2016 - 12:17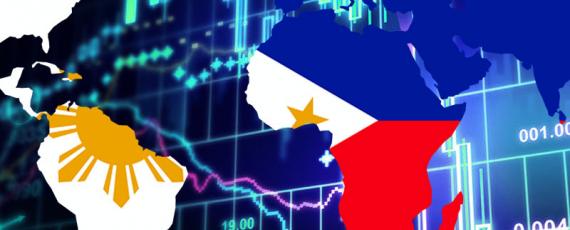 Overseas Filipino Workers are modern-day heroes for their dollar remittances to their families. They are the secondary heartbeat that propels the nation to a more stable economy.
Sadly, many families of OFWs are not financially educated and tend to splurge their OFWs money thinking somehow that it is easier to earn abroad because when the dollar is converted, it translates into more pesos.
However, in more recent times, many more Filipino members with OFW relatives are becoming more and more financially aware that money does not grow on trees, regardless which country you labor in. Financial seminars are booming left and right. Self-help books made by self-made Filipino millionaires are just sold over the counter. Still, many are getting more and more interested in entrepreneurship as people come to realize that employment is not the way to approach retirement.
Making use of Cyber Technology
During the industrial age where man and machine was able to harness the powers of steel, economic strategies were greatly changed as production times in manufacturing companies were cut in half while doubling the volume of output.
Now that we are in the internet era, many businesses can be operated even in the comfort of one's own home while transacting with clients or colleagues overseas, cutting across distances and time zones. This means even OFWs can educate themselves and learn how to start being keyplayers in the stock market, so long as they have an internet connection.
What do I need to do?
Let us say for example that after careful research, you have already decided that playing in the stock market is something you would like to venture into to. What do you need to do to get started?
Since you are overseas, it is important to use an online trading platform that you can use. Nowadays, COL Financial has been an established name in the industry. You will be able to link your BDO account to your COL Financial account. If you choose to take this route, your receipt should be emailed to them to make sure that your account is properly credited out of your remittance. Your online stockbroker should be able to provide you more specific options. BPI Trade and FirstMetroSec (Metrobank) are good options too.
Show up
Most trading businesses will require you to show up at least one-time, to ensure the security of your application and information. The best time to do this is during your annual homecoming. The usual requirements are just the same as opening a bank account: 2 valid IDs, proof of billing (although may not be required) and specimen signature cards.
Link it up
The next step is to open a bank account. Many online traders find BPI Trade the most convenient. Although you may also take a quick look at RCBC Trade, Citiseconline and BDO. Please remember that you may be required at least a minimal balance of Php 500 to open a bank account.
Once your account had been activated and once you have set up your account, you can keep your portfolio funded by making deposits towards your bank account. This is what you will use to buy stocks online.
A few words of caution
Investing in stocks is not the same as the usual paluwagan where you simply contribute a set amount of money and take turns receiving the collected money in the pot. Factors such as international acts of terrorism, super typhoons, extreme natural disasters and obviously war all have an impact in stock prices.
However, if you are the constantly-learning and loves an daring challenge on a daily basis, then perhaps you might have a break doing stock market. Hopefully one day you'd be so good at it that you could go home to your family and pursue financial freedom with your loved ones.