Submitted by

LISA of Myfinan...

on Wed, 10/05/2016 - 11:45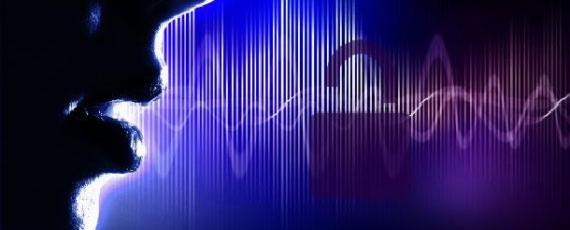 You speak on the phone and gains access without punching in passwords or codes. No need to answer questions that even you might have forgotten yourself. The tone of your voice is recognized, no matter what language you speak no matter if you have a twin who sounds exactly like you -- just like in the latest action flick.
Citi Philippines has taken advantage of the most current technology in levelling up their security measure for customers utilizing phone banking with thevoice-biometrics facility. The safety feature is the first in the Philippines and since it's roll-out in September, more than 7,000 accounts have enrolled under the biometrics feature. The advanced security measure was first tested among Citi employees and a few select clients after it got the approval of the Bangko Sentral ng Pilipinas(BSP).
While this added security layer may sound like just another technological fad, it is interesting to note that according to the Breach Level Index, more than 4.52 billion data records had been lost or stolen since 2013. The reality is, we are looking at a global danger of having 3.51 million pertinent information being compromised on a daily basis.
A virtual fingerprint
Citi Philippines Chief Executive Aftad Ahmed tells financial reporters, "Biometrics is not a voice-recording; biometrics is a voice print. We pick out an algorithm in your voice, like translating your voice prints into dots and dashes that's recorded on the platform. It's not the recording that's going to be used for identification and authentication. It's the unique voice print." The technology is so sensitive that when it was tested among twins and triplets who tend to sound alike, it was still able to differentiate each individual from the other. It can even pick up voice prints despite the language used. Its like a fingerprint travelling through the airwaves.
The groundbreaking service of one of the leading financial names in the country aims to assure its clients that their security is being exhaustively taken cared of.
Securing data. Securing time.
Customer Franchise Head Roy Villareal explained that they did not entirely move away from the traditional verification method, but only added a further security measure to ensure that no fraudulent attempts could cause any security breach. The shortened verification procedure not only cuts the time on the phone if calling for general inquiries. It also helps the customer save time since account updates is no longer needed to be done by showing up at the branch of account. Citi also states that they have observed clients being verified within 15 seconds or even less, as opposed to the current average time of 45 seconds.
Countdown on the lock-down
The future is bright for Citi, with Citigroup having some 15 million consumer-banking customers in the Asia Pacific region, they aim to have all 1 million clients in the Philippines to be enrolled within the next 12 months under the voice-biometrics feature, and the projected number of users within the next 3 years is at a positively ambitious 3 million.
It would be very inspiring to know how a seemingly fictional capability seen from the movies is now being adapted and used in the real world. With the growing fear of security breaches and account information being compromised, we could only hope that other financial and even government institutions could start doing the same and start locking down on locking down on safeguarding people's personal information security.