Submitted by

LISA of Myfinan...

on Mon, 09/05/2016 - 10:48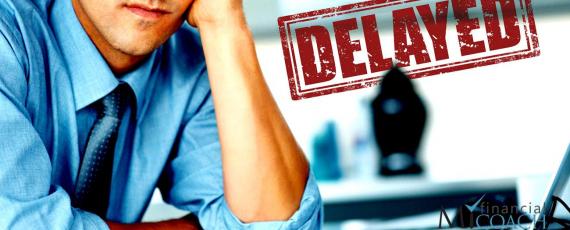 Delayed Turnover of Property or Unit (Condo or House and Lot)
Purchasing a property takes years of savings and hard work. As time goes by the value of your purchase will eventually grow especially if you bought it in pre-selling stage. Some buyers buy a property to either live in it or use it as investment. As investment, a buyer can re-sell the property or rent it to others and receive a monthly income from the rent. You can fully take advantage of your purchase after it has been turned over to you. But, what if the turnover of your property has been delayed for a couple of months or even years?
Regardless, if it's a condominium unit or house and lot, if the turnover is delayed, the time to generate an income using your property is lost; therefore some money or value is lost. You may technically call this a possible loss in income.
You can patiently wait until they turnover your unit, but with the possible loss in income in mind you might want to consider filing a complaint with your developer or the housing board to either:
      Hasten the turnover of your unit, or;
      Reimburse the amount of possible income you lost due to delayed turnover.
Doing so requires diligence on your part as a buyer and complainant to pursue the process and hopefully get favorable results. Follow these steps or advices for a smooth communication and complaint process.
      Ensure that your payment is updated, it is better if you have kept all your receipts
      If bank guarantee was required, ensure that this is also accomplished with documents
      Carefully read your CTS or Contract to Sell, and find the expected date of turnover
      Get the email address of the proper department or person to send your complaints to. Usually they have customer service department and email addresses.
      Go to your local law office, and have a written demand notice or letter to be sent to your developer stating your complaint and demands.
Ideally your demand notice should state the number of months or years your unit is delayed, hence you would like to be compensated or to be reimbursed the amount of money you lost. For example, instead of renting you could be living in your new condo or house, "x"number of months ago. So you could ask for a reimbursement in terms of "your monthly rental"x "number of months delay".
6.      Your developer might ask you for a contract and receipt of your current rent in order to prove your claim. Only send this when they ask for it.
Generally, the key is still communication. You need not to go to court to resolve this issue if your communication is effective. Start sending your complaints to the proper department within the developer's company first. Clearly state your disappointments without being emotional or mad, especially if you are just communicating with a Customer Representative. These Customer Representatives are your key to negotiate with the upper management.
Stick with facts and prove your claim. Do not divulge unnecessary information, only send or present what is being asked.
Lastly, you must explicitly tell them, that you will file a complaint with the HLURB or housing board if your concern will not be given utmost attention.
As for the results, well it could vary. It depends on your claim, your contract, your developer's policies, etc. But what is written here, are suggestions on what to do when your condo unit or house turnover is delayed, rather than just waiting for your developer to actually turnover the property.
In conclusion, you can definitely demand for reimbursement once your property turnover is delayed whether it is a condo or a house and lot without going through the hassle of filing a complaint with HLURB. It is not easy but yes it is possible!