Submitted by

LISA of Myfinan...

on Sun, 02/11/2018 - 12:34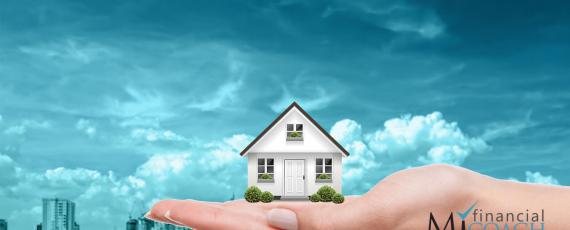 The Philippines is fast-becoming one of the world's growing market for the real estate industry. With the turn of the new presidency, investors who are already established in the Philippines are becoming more confident that the new wind sweeping across the country clean of its corrupt officials will give a fairer chance across more professional conglomerates who are able to offer world-class quality workmanship in terms of deliverables.
The turning point
It can be recalled that in during the Aquino administration, then Transportation Secretary Joseph Emilio Aguinaldo pulled a high-profile government contract and awarded it to another contractor even if the project was already approved by the National Economic Development Authority (NEDA). Many were disheartened with the glaringly obvious and immensely questionable move from the secretary.
Today, many builders and contractors have their hopes dead-set on the stiff and hardened rule of the new administration to eliminate any questionable and shady negotiations, with the promise that "change is coming".
Bureaucracy on guard
In a later news, Mark Villar, son of high-profile real estate magnate, Manny Villar resigned as representative of Las Pinas City to join the Cabinet of President Duterte and as head of the Department of Public Works and Highways (DPWH).
Even his father, former Senator and former Presidential candidate Manny Villar criticized the appointment of his son with much concern. Logically enough, the former senator is one of the leading names in real estate. If his son is appointed head of the DPWH, it would then be easy to construct highways, bridges and friendship routes in and around their Vista Land properties, or at least many people would think this to be the case.
Duterte, with his firm and iron-clad statement establishes that no conflict of interest would arise from Mark Villar's appointment.
New leaders, new law
Gone are the days where contractors with a poor rating give developers a run for their money. With the new administration, contractors with a negative 15 or more slippage (hits and misses of a contractor's performance) are not allowed or disqualified from joining biddings.
As such, these contractors will first need to improve their standing before they qualify to join future biddings. "We will implement a three-strike policy in the procurement of contracts and impose administrative sanctions on employees involved in the defective implementation of DPWH projects," Villar said.1
This will be especially good for all citizens, especially those who make use of main roads and highways as there had been too many fatal accidents of manholes left open. There had also been too many roads that are obviously not damaged but would always be reconstructed, causing much unnecessary heavy traffic. Villar also adds that the government will observe zero tolerance on sub-standard, delayed and corruption-ridden projects.
Building confidence
The President is confident and is proud to set his hometown, Davao, as a shining example. He establishes that for any business to be attracted to set foot in a place and to flourish there, it first needs to be uprooted from any bad grass. This includes the corrupt, the criminals, the drug syndicates and other criminal acts. He knows that if you can do to the rest of the country what he did to Davao, then this nation can only go forward.
With the projected target markets and investors that are stepping in, out of his recent state visit to China, the administration is hopeful. Observers of the Duterte administration noted that if the president would pressure the Congress to require developers to design and build 'green' infrastructure, such as buildings with balconies, terraces and roof decks built with spaces for plants, then the metropolis would at least have a little bit of help in the air that we breathe.
The real estate industry is booming not just in terms of investors, but also for the quality of materials and design that is being demanded of our ever-changing times.

Source: http://thestandard.com.ph/