Submitted by

LISA of Myfinan...

on Tue, 10/25/2016 - 11:53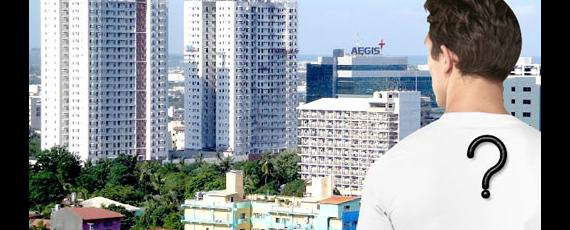 The Philippines is known in the world and throughout history for being hospitable. Many foreigners look to South East Asia when looking for some place friendlier, warmer and have more sand and seas to offer. On top of that, we also have foreign-friendly environments in that we are bilingual, with English as the default language to serve as everyone's middle ground. It is no wonder why foreign investors flock to the 'pearl of the orient seas'. This is truly a perfect place to set one's investment.
If you're a foreigner and has fallen in love with the beauty of this country, the next best thing is for you to establish a second home. You might be wondering, can a foreigner buy a condo in the Philippines?
Yes. However, there are parameters that need careful consideration.
What can I own and how?
An expat can own a condo and is expected to abide by the rules handed down by the administration. Houses, on the other hand, can be purchased but not including it's land, and only if the foreigner is married to a Filipino. If this is the case, the property will have to be named under the Filipino spouse. Bear in mind that in the event that the marriage does not work out, the property will be owned by the Filipino spouse.
Owning a house is a lot more complicated than owning a condo for foreigners and expats. If in case you are a foreigner, for example, your parents are Filipino but you were born and raised in the US, you are still able to purchase a property, regardless if it's a condo or an actual house as an inheritance.
The Condominium Act of the Philippines, R.A. 4726 states that foreigners are allowed to acquire condo units and shares for up to 40% of the total capital stock of a Filipino owned or controlled condominium corporation.
If you are a foreigner and you would like to spend your retiring years in this beautiful country, you should get the Special Resident Retirement Visa (SRRV). This costs $1,500 and costs $400 a year for renewal. This visa allows you to own a business and a property. There are many other parameters to this scenario, so better check with the appropriate government institution. If this is the case, you will need to show funds in a Philippine bank from $10,000 - $50,000 depending on your age and pension status.
Pushing the envelope
Let's say for example that you have really, truly fallen in love with the Philippines and although you love it here, you have no plans of getting married. If this is the case, you can go beyond the distance and renounce your citizenship to acquire Filipino citizenship. This calls for you to live in the Philippines for at least 10 years, in exchange for the freedom to buy any property or establish any legal business that you like.
Can I get a loan?
Most banks in the Philippines do not offer loan to foreigners, unless you have a legitimate business or company that is already in operation. Another scenario that you could get a loan for is if you have a Filipino spouse.
In case you do not have a Filipino spouse and you happen to have a foreigner relative (brother, sister or parent) married to a Filipino, you can arrange for your relative's spouse to be the co-borrower to your applied loan.
Whatever your situation may be, getting a condo is the next best ideal move for you to continuously enjoy the Philippines. With the advent of real estate business in the country, condo units are being sold like hotcakes. Surely, there will always be the right kind of condo for your type of need.

Source : philpropertyexpert.com/ www.justlanded.com http://real-estate-guide.philsite.net/