Submitted by

LISA of Myfinan...

on Sat, 03/03/2018 - 21:33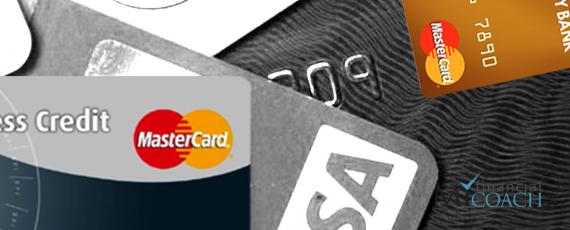 Have you ever been in a situation where you have to buy something but you didn't have enough cash in your wallet? Or you need to bring a big amount of money to pay something yet your wallet is not enough to carry all of those bills that you have? Or you just don't have enough money at this moment to pay something?
Nowadays, people tend to be patronizing cashless transactions. The most popular on the list is the credit card. Credit card usage is everywhere. We have POS in every business establishment. We can see it on department stores, supermarkets, restaurant, coffee shops, salon, ticketing office, etc. What benefit can we get if we have a credit card?
No bulky wallets. Your wallet will last longer than making it very thick by putting a lot of bills. Pick pockets will not be interested on your thin wallets. They wouldn't even desire to get your wallet because they can't use the cards without the pin.
Easy access to money. Even without physical money, it seems that your purchasing power and capability to pay anything is at hand.
Away from the dirt on the money in the circulation. You will not touch a physical money that has been on the circulation. You didn't know if who had it last. But with credit card, you are the one holding and keeping it. You only take it out when handing it to a cashier which may be only once or twice in a day rather than a peso bill that travels as fast as a wink of an eye at people's hand in a broad daylight or a night time.
It is a sign of credibility. If you have a credit card it means that you have a bank account with at least a minimum pledged deposit of what your bank requires. Also it is a form of verification of your identity. Upon application for a credit card you will be required to submit documents to prove your identity, your stable income and good credit rating proof. Usually, credit card owners had maintained a good savings history.
Gives higher credit rating on loan applications. The more deposit you have the higher is your credit limit. Handling your payments in due time will build a stronger and good credit rating in the future. If you want to get a loan especially in banks, they would first check if you can pay your bills on time. If you are a good payer, showing your transaction history will give you a great percentage of approval.
Teaches you to handle you finances properly. Sometimes having credit card makes someone an impulsive buyer. They tend to buy a lot of things that sometimes are not important. Then, in the end they blame themselves for buying because they've realized they don't need it. But they cannot cancel the bill of the card anymore and they don't have a choice but to pay for it. All you can do is to think not to commit the crime again. So, you will try to limit yourself on buying unimportant product. You will now apply discipline and put limitation on your ready-o-go spending power. If you are still on the process of learning it, here are some suggestions on how to evaluate yourself. Ask yourself the following question before buying anything. "Do I really need these things?", "Why should I buy this?", "Do I have enough money in my account to suffice the bill for this thing?" All kinds of products commercialized or not, are produced and marketed in a way that people will be attracted on its appearance or packaging. So if we aren't careful we might be lured o want it even we don't need it.  
So do you have a credit card? If yes, are you using it wisely? If no, are you planning to get one? You must! Let the spending power be at your hand at any time while getting smarter about your finances.