Submitted by

LISA of Myfinan...

on Fri, 10/07/2016 - 11:55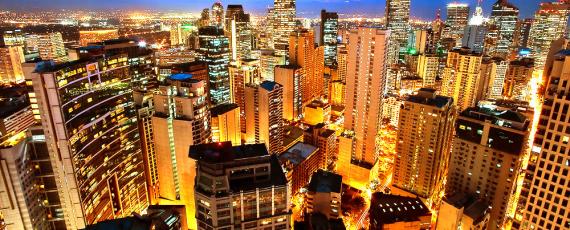 You can see it. This early you know how your Friday nights are going to be. You call your friends over to lounge at the community lap pool, with beer and chilli ordered from the nearby bar and resto. You get tired so you go up to your unit to top the night with some relaxing videoke.
However, before you buy a condo, it would be wise to know everything possible. Here are a few pros and cons that we've made simple for you to make the best informed decision before making a purchase.
The upside when you buy a condo
Proximity.Condos are usually situated in the heart of the metropolis, which means proximity to schools, businesses, shops, advanced hospitals, banks and main highways would be much appreciated when you are running about. Whether you're a student, a yuppie or a soccer mom, having access to all these establishments would definitely help you juggle your time in the urban jungle. The Real Estate business could only get better.
Security. You know you have roving guards round the clock patrolling not just the vicinity, but especially the main entrance and a few more corners that are on your blind spots as a resident. Some condo providers even have full CCCTV installed in almost every corner of the stairs, elevators and common areas.
Amenities. You have the luxury of enjoying a 5-minute walk to the lap pool, tennis and basketball courts, spa and gym – depending on the real estate developer who engineered the property.
Shared maintenance expense. Since you are a community, the maintenance facility is actually shared in the form of association fees. Ask the developer for a specific breakdown on how the shared maintenance fees work.
A passive income. Nowadays, the demand for condo units are getting famous, with more young professionals becoming wiser and more aware of how investing can help support their financial future. Some buy condo units and have them leased for a certain number of months or years, making their unit a self-liquidating asset. Some buy and sell entrepreneurs are bold enough to sell the unit at a higher price.
Affordability. Since the market is on a good note, to sell a condo unit is to sell a hotcake. Promos are being offered left and right, with kiosks installed in malls and even in strategic streets along churches, banks or hospitals.
The downside
To be realistic and to get yourself prepared, here's a few key items that you need to know before buying a condo:
Lack of privacy. Remember that you have paid for a space and not a lot. So did the others. This means that you will be living with a stranger who's literally, just a wall away from your sides, above and below. If you highly value your privacy, this is something you want to consider.
By Management. Some changes or installations would require the building management's permission, such as solar panels or divisions in the house.
Low appreciation value. Because it is not a residential unit which is built on a piece of land and for the fact that what was purchased was the space, appreciation value may tend to be slower than an actual house.
Possible flooding. You may have a strong liking for a unit's floor design, location and amenities. The biggest possible downside though, is the sewerage system that you forgot to ask. There had been buildings whose basement parking space had been submerged in water and looked like murky lakes because of poor sewerage structure from the part of the developer.
It is always advisable to go around and ask from friends and family who might have bought a condo before. Before you go out of your way to apply for a home loan and walking up to the friendliest real estate agent, make sure you get yourself educated with all the available resources and advisers online and in real life. It pays to be informed of your options. See if it would be better to go for pre-selling units or RFOs.
Consult a professional broker or consultant if you feel you could use more information to help you find what you need and determine if a condo is your next best bet to living a full life.
Look out for the next parts of this blog as we cover taxes and fees that you need to understand and look out for before entering into an agreement with a real estate broker.