Submitted by

LISA of Myfinan...

on Fri, 03/21/2014 - 14:09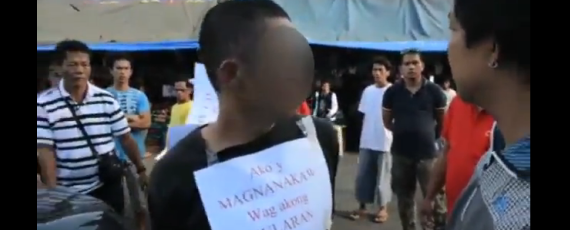 "Ang simpleng nagnakaw ng tuyo grabe ang parusa, pero ang nagnanakaw ng MILYONES nakakalaya"?
A man caught stealing dried fish at a public market in Tanauan, Batangas was publicly shamed in front of market goers where he allegedly stole the fish from bearing the words " Ako'y MAGNANAKAW, wag akong TULARAN" with hands tied around his back and the dried fish attached to his wrists early this month.
A "Bayan Patroller" sent the video to  ABS-CBN captured the public shaming and posted it online sparking the rage of the Commission of Human Rights, but the city mayor Thony Halili said he ordered this kind of punishment so that thieves will be afraid of doing crimes in his city.
But was it the right thing to do? First having to apologize to the vendor whom he allegedly stole from, he was made to shout out, as he was walked around "MAGNANAKAW AKO" to make the punishment even more shameful to the guy.
In our country today, why is it that when the rich steal, everyone is upset but its like no one can do anything about it, even the law, but when the poor does it because of desperate measure to feed their family, everyone seems to judge and even violating their human rights as a punishment.
Reasons why the poor steals:
-         Not enough food for their family
-         Sick family members that need immediate medical attention
-         And starvation.
Reasons why the rich steals:
-         To acquire more money? Who knows.
At a poll conducted by the Money summit & Wealth Expo it says:
43% of Filipino Household spent more than their income
51% spend as much as their income, and only
4.6% spend less than their income
See chart below
Man publicly shamed for stealing ("tuyo") dried fish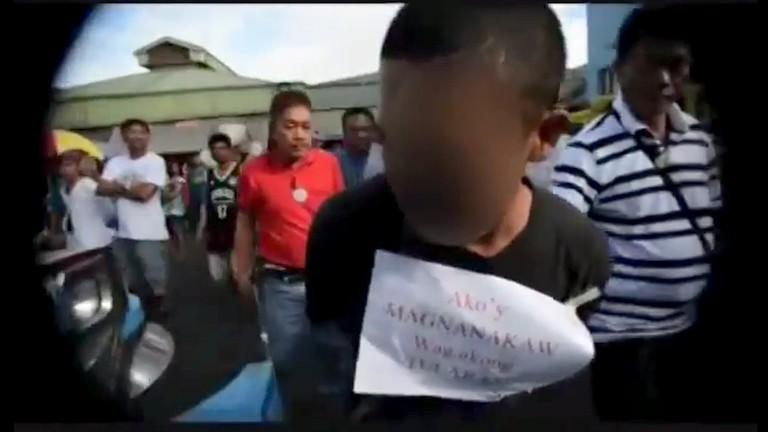 The Shocking truth about Filipino Savings and Investment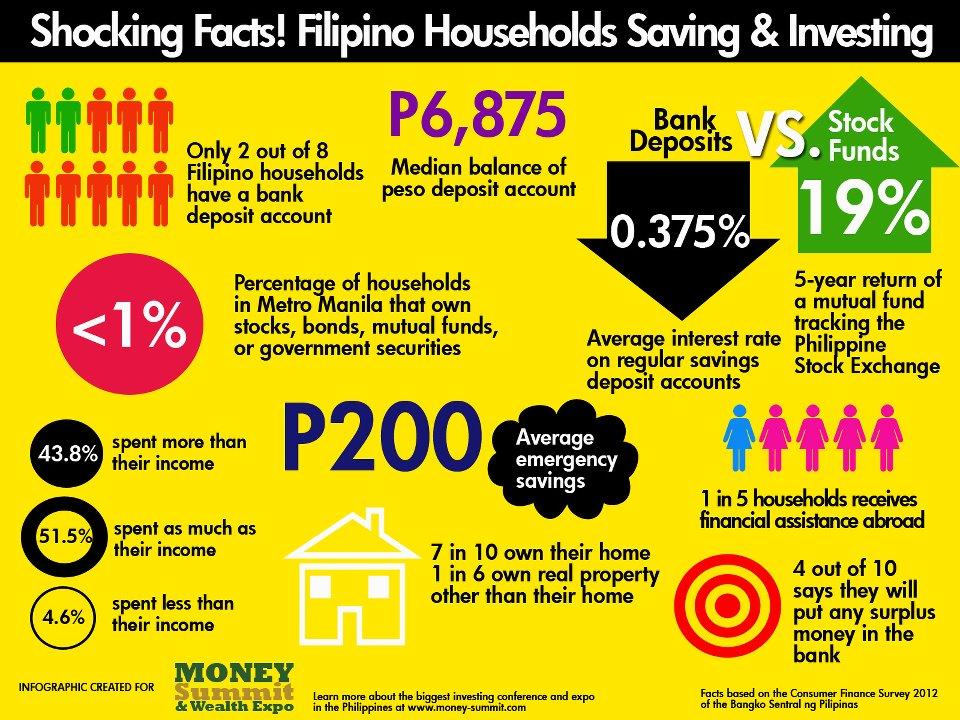 So the fact that most Filipino hardly get by on a daily basis should make the government think of long term goals to help these people have enough for the day, instead of shaming them to the public when they strive to feed their families.
There should be a rule in our country to be fair to all guilty of doing wrong, may it be the rich and powerful down to the average JUAN.
LISA
Your Loan, Investment and Savings Advisor