Submitted by

LISA of Myfinan...

on Thu, 11/03/2016 - 11:28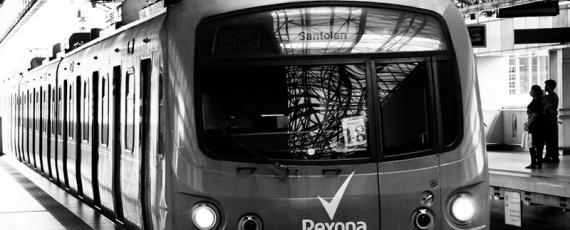 The Philippines will see a golden age in infrastructure in the next six years. This was according to Budget Secretary Benjamin Diokno in a report published in August this year. The projected spend is at Php7 trillion from 2017 – 2022, with the goal to pick up with neglected public projects, create decent jobs and modernize public transportation which would all mean the forward progress of economic growth.
A commuter's nightmare
It is common knowledge that one going to work along a 10km stretch would need to leave the house at least 2 hours, to spare some travel time on the road. Otherwise, an hour would be easily spent on lining up to buy tickets at the MRT, then lining up to enter the MRT platforms, then a good half an hour waiting to actually board the MRT car. Even a professional pickpocket would have a hard time doing his maneuver to steal wallets of passengers because of the heavily-cramped spaces.
Whether the problem is due to overpopulation or the lack of efficient mode of transportation, what concerns the white collar employee is the amount of time and energy spent before and after going to work. The common-tao feels exhausted even before he starts his day. Facebook feeds can be seen with sporadic status messages saying that to go to and from work is actually more stressful than doing their actual work.
Going green
The use of sustainable raw materials in new architectural condo designs are now fast-becoming not just the trend, but the most sensible choice to build in the metropolis. The use of 'green roof', or solar-panels laid on the roof decks of condominium buildings to store and supply electricity for the entire building is becoming a preferred choice.
Some architects even adapt to Japanese-inspired buildings with balconies that allot spaces for plant life to thrive. These are species that are low-maintenance and have a great tolerance for higher altitudes.
Forgotten dream
It can be recalled that during the Macapagal-Arroyo administration, Philippine infrastructure had seen a major boom. Highways and bridges were seen being built as the commuter struggles with the traffic brought about by ongoing constructions.
Sadly, these projects were left unmaintained. The MRT for instance, is now running on obsolete technology. Escalators and elevators are always broken. Over social media, some photos would be spread about government projects such as super-highways that lead to nowhere and is just left there, like a stairway to heaven.
It is fortunate that this trillions worth of allocation is now see and will hopefully be dispersed appropriately and with much fairness and transparency in this administration.
Good Financial Sources
Earlier reports state that the country's economic growth had been at a steady 6.9% for 2016. Because of this confident and steady growth, it is now projected that Php 3.35 trillion (about 5.4%) of the national budget will be taken from the GDP in 2017.
Forging stronger partnerships
Public-Private partnership (PPP) will be reinforced, giving the private sector a voice on giving proposals to viable and realistic projects. The private sector will also be given a chance to share in the maintenance of the facilities of infrastructure. To date, it can be observed that the LRT 2 functions a lot better, has an actual functioning aircon, cleaner and wider train cars, functioning turnstiles, professional and orderly conduct of security guards. It is even better than the MRT. This is because the LRT 2 is maintained by a third party, private entity.
Further down the Golden Age
The proposed budget for 2017 is 13.8% higher than 2016, at Php 860.7 billion.  Out of this, Php 355.7 billion will be dedicated to road networks, railways, seaport and airport systems. With the promising allocation of the government not just to improve but also to exceed previous constructions, it is easy to see how having efficient transportation venues would help propel the economy's growth.
This will also definitely help the common commuter to remove unnecessary fatigue and stress levels going to and from work. The Filipino is hopeful, especially that the NAIA Terminal 1 has reached 99.5% completion rate as of September this year.
Other ongoing projects include Daang Hari-SLEX Link Road; PPP for School Infrastructure Project (PSIP) Phase I & ll; NAIA Expressway Project (Phase II); Automatic Fare Collection System; Mactan-Cebu International Airport Passenger Terminal Building; LRT Line 1 Cavite Extension and Operation & Maintenance; Southwest Integrated Transport System (ITS) Project.
Source: www.philstar.com | www.gov.ph/ | business.inquirer.net/