Submitted by

LISA of Myfinan...

on Wed, 11/23/2016 - 18:55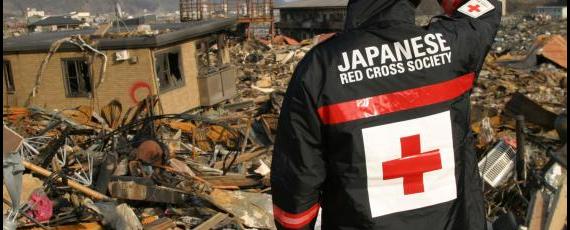 The damage was not only geographic, with Honda's motorcycle plant being one of the major industrial victims of the natural disaster.
Japan's Nikkei stock index plummeted more than 3 percent, due to worries over aftershock and a jump in Yen and oil prices.
As an internationally famous country for producing cutting-edge technology, Japan has been a top-world contributor for the automobile industry. Brands like Toyota, Nissan, Honda, Mistubishi and many others are a common favorite all across the globe especially in Asian countries that tend to favor Japan-made vehicles.
In Trading on Monday, Toyota's shares lost 4.8 percent Nissan lost 2.8 percent while top electronics company, Sony, lost 6.8 percent.
"The impact to near-term economic activity looks inevitable, while the comprehensive picture is difficult to gauge now, particularly due to the continued aftershocks," Masamichi Adachi of J.P.Morgan in a commentary. This simply means that for the meantime, it is hard to draw conclusions as to whether or not the Japan's position in the economic scale will continue to drop and stagnate at lower altitudes.
The most heavily affected car manufacture is Toyota, with production being cut not only in their Kyushu factory, but across 15 other locations throughout Japan on Friday.
It is estimated that production output will drop 50,000 automobile units by April 2017, translating to 7 percent the country's production, as estimated by SMBC Nikko – an organization of Japan automakers. Toyota does not deny nor confirm the unofficial estimate.
Another big name, Honda Corporation's motorcycle parts was severely damaged that it is currently impossible to enter the premises and assess the damage. No reports have been filed from Honda on its estimated losses. Production is still currently on hold. Despite the damages done, Honda is confident that they are still able to provide spare parts out of their sufficient stock.
The Effect on Philippine Economy
The direct impact on the Philippine economy could be felt out of the remittances from Japan-based OFWs, with fears of contract employees being sent home if manufacturers, factories and other industries continue to decide to keep their gates closed.
If you're pinoy and you are into electronics, you will most definitely feel this impact as Sony is currently closed for productions. Toshiba and similar names have also shut down. In turn, the microchip industry will feel a downslope as major keyplayers have indefinitely shut down.
Where to next?
Japan and the rest of the financial, technological, automotive and electronic industry are all waiting to exhale as Japan picks up the pieces from the rubble.
While there seems to be no evident impact on the Philippine economy, the results would be more obvious in the coming months of 2017. Although the said manufacturers have already established plants locally, it is understandably unsettling, especially for the families of OFWs as they wait for dollar inflows.
The Good Side
People now are becoming more aware of disaster management during times of earthquakes. With the earthquake in New Zealand, Japan and Indonesia happening just weeks apart from each other, there appears to be a collective awareness among people on what truly matters.
As properties are being swept away by Tsunamis and piles of rubble being brought down below the ground, one cannot help but wonder, is it even worth it to invest millions over things that could be swept away like a thief in the night?
But there is hope. For now, we wait for Japan to recover.

Source: usnews.com | thepoc.net |cnn.com
credit photo: indepedent.co.uk