Submitted by

LISA of Myfinan...

on Wed, 06/25/2014 - 11:33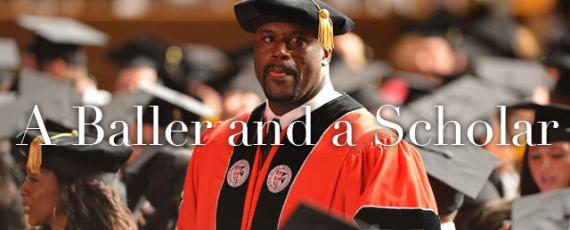 A Million Dollar gone in 30 mins (Too fast, too furious?!)
When Shaq was drafter by the NBA and officially became a proffesional basket ball player, he was so soaked with his first million that he spent it in (guess how long) 30 mins.
His banker, worried that Shaq will end up like other athletes in the past that has gone broke and never recovered told him to sharpen up or else he will lose everything. Now after going back to college finishing his business and finance course, took his MBA and his Ed. D. (so that would make him Dr. Shaq)
As of today, he owns :
155 Five Guys Burgers restaurant
17 Auntie Annie's Pretzel Resstaurant
150 Car washes
40 24-hour Fitness centers
1 shopping center 
1 movie theater
and Several Las Vagas night clubs
Aside from his businesses, Dr. Shaq still earns $22 Million per year (or $423,000 per WEEK) from endorsements
Which really says that : Its not how much money you have that makes you rich, its knowing how to spend it.