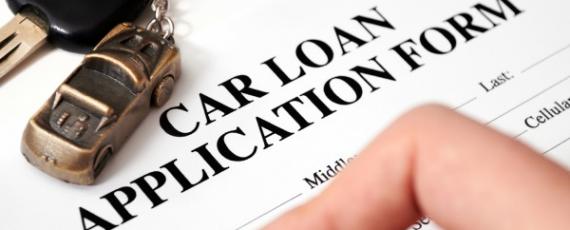 Planning to Buy a New or Used car through Financing? Here's what you need to know:
What will be discussed: 
What is a Car Loan?
A car loan is a personal loan that allows the potential buyer to pay the vehicle off in monthly payments instead of having to pay the full price all at once. This means that a lending servicer or bank will pay off the car in full, while in return the borrower pays off the debt in monthly payments with an interest fee included.
This type of personal loan may be either a secured or non-secured loan depending on the situation they are in. But for the most part lenders will usually offer a loan that is secured (which means you have to have collateral) just in case the borrower falls behind on their payments and fails to pay off the debt. If the borrower fails to pay the monthly payments, their lender will repossess the car to pay off the debt. To qualify for an unsecured loan the borrower must have a very high credit score and also issue a higher interest rate on the loan as well.
Some banks and financial institutions can give a loan even in bad credit if the vehicle itself is given as collateral; because of the fact that the vehicle is used as collateral if the borrower fails to pay. People with a very low credit rating may be able to take advantage of this loan by paying all the monthly payments on time. By doing this they will be able to begin restoring their credit score.
If you are deciding whether or not to get a car loan, it is wise for you to first calculate your income and expenses. You do not want to get a new loan if it does not fit into your monthly budget; you are just acquiring even more debt than you already have. Also it is important think about all of the additional fees that will come along with the vehicle such as gas, maintenance, taxes, and registration. If possible, you should put down a higher down payment than required because this will help lower your interest rate and monthly payment altogether.
Remember, it is very important that you always make your monthly payments if you get a car loan. If you fail to make these payments the bank may be able to come after you and repossess your vehicle, leaving you with no way to get around. Even with unsecured loans the bank will come after the borrower, usually by suing them for the remaining debt. Also any missed payments will be reported to the credit bureaus and the borrower will notice their score begin to drop.
The Cost of a Car Loan
Car loans are one of the most common types of personal loans. Most people who buy cars will use a car loan to pay for their purchases. Car loan payments are broken into two parts: interest and principal. The principal is the balance on the loan. The interest is the fee you are charged for the privilege of borrowing money. The interest rate, fees and other costs in the loan are expressed as an annual percentage rate, or APR. The APR shows you how much you will pay each year for the privilege of borrowing money from the lender. When figuring out how much the loan will cost, keep in mind that most car loans are for five years.
Options for Car Loans
When you are looking for a car loan, you have three main options: online car loans, dealership loans or bank loans. Traditionally, car loans came from banks. Today's dealerships are looking to make money on the deal, too, so they also offer financing. Getting a loan from the dealer is convenient, but more expensive. When you get an auto loan from the car dealership, you will pay additional interests. The dealership gets a loan from a bank or other traditional lender, and then adds a few percentage points to the interest rate before offering it to you. In other words, you are paying interests to both the bank and the dealership for the privilege of borrowing money. Online loans work the same way as bank loans, but the transaction is handled online instead of in a brick-and-mortar lending office.
Getting a Car Loan
When you approach a lender seeking a car loan, the lender will look at your credit report and income to determine whether or not to grant you the loan. The lender wants to make sure that you will be able to pay what you owe. If you have a poor credit rating, you will either be denied the loan or be offered a loan with a very high interest rate.
You may be asked to put a down payment on the vehicle. This shows the lender that you have some financial responsibility. The more money you can afford to pay upfront for your car, the lower your monthly payments will be, and the less the loan will cost in the long term. If you are approved for a car loan, the lender will pay cash for the vehicle on your behalf, and you will then begin making payments on the loan each month. Your car then serves as the security for the loan. If you do not pay what you owe, the bank will repossess your car in order to get the money back.
If you are thinking about getting your first vehicle loan, you may feel a bit overwhelmed as well. Here's how the process of getting a car loan works.
Step One: Check Your Credit
Your credit score will play a key role in the rate you'll pay for your loan. While that may sound obvious to someone who has applied for one of these loans before, if you are a first-time car buyer, you may not realize how important your credit score is when it comes to getting a loan. A high credit score can help you get a low car loan rate, which in turn saves you money on interests.
Your credit score is based on the information in your credit reports, so to make sure that your credit score is accurate it's a good idea to also get your credit reports.
Step Two: Pick Your Payment
Your job here is to figure out how much you can realistically afford to spend each month on a car payment without straining your budget. Once you know that amount, you can plug it into a car loan calculator to find out the total you can afford to spend.
Car loans typically come in 3-, 4-, 5- and 6-year terms. The longer the term of the loan, the lower your monthly payment. But a longer car loan also means you are likely to be "upside down" for a longer period of time. To be upside down (or "underwater") on a loan means you owe more than the vehicle is worth.
Don't forget to factor in insurance and maintenance costs. While those won't be included in your monthly payment, you'll have to come up with those funds as well. If you have trouble paying them, you may find it hard to keep up with your car payment, so you want to make sure you are prepared for the total cost. An insurance agent can help you estimate the costs of insuring the types of vehicles you are considering buying.
Step Three: Choose Your Vehicle
Once you are pre-approved, you can get serious about shopping for your vehicle. One of the good things about being pre-approved is that you can focus your efforts on negotiating the best deal for the car or truck you want to buy, rather than having to negotiate financing as well.
If the dealer can beat the terms you've been offered for a loan, you may want to take it. Just be careful: the dealer may try to talk you into a longer loan that will reduce your monthly payment, but will cost you more in the long run.
If you are going to buy a used car from a private party, make sure the loan you apply for covers that option. Also make sure you understand the restrictions on used car loans. You may not be able to buy a vehicle older than five years or with more than 75,000 miles, for example. And keep in mind the interest rate for these vehicle loans may be a little higher.
Step Four: Finalize the Paperwork
Once you've chosen your vehicle and negotiated the price, the auto dealer's financing department will coordinate with the lender to finalize the sale. They will very likely try to get you to buy add-ons, such as an extended warranty, VIN etching, paint or fabric protection etc. Be sure to research these ahead of time so you don't feel pressured into making an uninformed decision.
If you buy a used car from a private party, your lender should walk you through the process of finalizing the sale.
Step Five: Start Paying Your Car Loan
After the sale is finalized, you will get information about the payment schedule for your loan. Most lenders will send a coupon book you can use for mailing in your payments, along with information on how to access your account online. Even if you plan to pay your loan by mail or at a local branch of your financial institution, it's a good idea to sign up for the online service so you can check your balance and payments if you need to, and so you'll be able to make payments online if you are traveling, for example.
Almost every car loan allows you to prepay without a penalty, so if you decide to pay off your loan faster you can do that. Just be sure to check with your lender to make sure your additional payments are processed correctly.
Is there anything we missed?
Are you a Foreigner in the Philippines?
Click here for your options