Apply today
Did you know ?
Myfinancialcoach.ph now assist you to get your dream loan
 click here to apply online with us.
admin's blog

Submitted by

admin

on Sun, 02/26/2023 - 08:32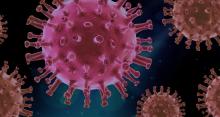 Submitted by

admin

on Mon, 03/11/2019 - 13:15
Tax Filing Made Easy: Download eBIRForms Software now!
The Electronic Bureau of Internal Revenue Forms (eBIRForms) was developed primarily to provide taxpayers with an alternative mode of preparing and filing tax returns that is easier and more convenient.