Submitted by

LISA of Myfinan...

on Wed, 10/05/2016 - 08:26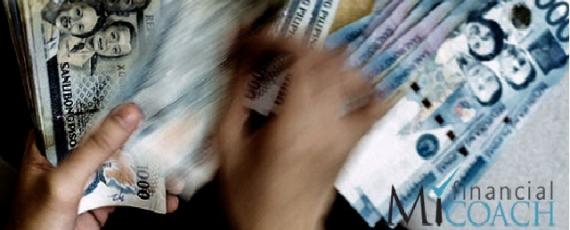 The Philippine economy is as resilient as the Japanese bamboo. This has been proven for many decades where new local and international businesses are being built annually. 
However, it is interesting to note that financial inclusion remains to be a growing concern among all Filipinos, as the unbanked majority have yet to be fully oriented with the different aspects of financial literacy. 
Financial Choices
As an archipelago, the Philippines has faced geographic challenges when doing local business. Although roads, bridges and superhighways are continuously being built, many Filipinos from rural areas have yet to enjoy infrastructure that bring with it various industries that usually speak of economic and personal growth. This means that without a bank account, rural residents are yet to be oriented with financial literacy.
Nearly 600 municipalities remain unbanked, in a speech delivered by Bangko Sentral ng Pilipinas (BSP) Governor Amando M. Tetangco, Jr. at the 2016 Presidential Conference on WASH in Schools hosted by Rotary International. This was largely due to the lack of physical accessibility to main lands and the lack of business establishments to penetrate far-flung areas. 
In a separate report, the World Bank's Global Findex Database which measures financial inclusion in the world, shows that unbanked Filipinos were at an alarming 69% as of 2014. That is 3 out of 10 Filipino adults owning a bank account and 38% of which are women. 
The report does not say that these numbers belong to the lower, non-working class. However, it established that among the 40% poor household, only 2 out of 10 adults keep a bank account. Although the numbers say that financial status seem irrelevant in one's choice to be unbanked or not, data says 59% of respondents blame lack of funds. 
Cutting Corners
Many Filipinos have overseas Filipino worker family members who prefer money transfers than opening a mutual bank account. In fact, the country had seen more money transfer vendors than ATMs. Recipients of these funds would rather keep their money at home than wait for hardly-felt interest to grow on their hard-earned money. Still, others who fell in an urgent need for funds would go to informal creditors and face a slightly bigger interest rate than that of banks but will have more affordable deferred payments. The ease of release and approval of loans from informal creditors or loansharks is much faster than a bank's approval. 
Another factor being considered is the general mentality that investing or saving in cooperatives, with a much lesser interest rate, is more suitable to the Filipino entrepreneur.
Money Movement Strategies
BSP Gov. Tetangco Jr. said in his speech that the BSP has institutionalized expanding financial inclusion in the country by way of a three-pronged approach:
Access and Usage. Individuals, entrepreneurs establishing micro-businesses and other small, medium business are encouraged to be given access and are strongly encouraged to use financial facilities being introduced to them.
Financial literacy and Education. Sectors are to be exposed to seminars, information materials and communication lines to help educate them on many financial techniques on investment and saving.
Increased Financial Consumer Protection. Many consumers are afraid to take risks in dealing with banks due to lack of information and/or understand of bank policies, interest rates and other dynamics on how to grow their funds.
The governor also notes that the ASEAN integration is also a big help as Rep. Act 10641 was passed, giving full entry of foreign banks to establish business here, making way for enhanced quality of competition among banks and better and friendlier options for the Filipino client.