Submitted by

LISA of Myfinan...

on Thu, 01/16/2014 - 17:34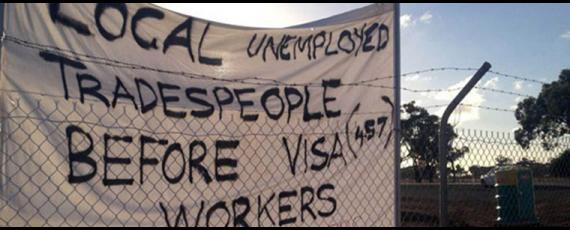 MANILA, Philippines - The Philippines, one of the world's largest exporters of labor, is now turning to foreign workers to address inadequacies in a number of professions.
Labor Secretary Rosalinda Baldoz said yesterday the government is allowing the entry of foreigners to at least 15 occupations suffering from skills shortage.
In an interview, Baldoz said that based on a study conducted by the Department of Labor and Employment (DOLE)'s Bureau of Labor and Employment Statistics (BLES), there is a need "to liberalize the labor market and allow entry of foreign workers with the required skills so we can fill up those hard to fill occupations due to shortage."
Among the skills in the occupational shortage list are architect, chemical engineer, chemist, environmental planner, fisheries technologist, geologist, guidance counselor, licensed librarian, medical technologist, sanitary engineer, computer numerical control machinist, assembly technician, test technician, pilot and aircraft mechanic.
Baldoz said the list was derived from a series of survey and consultations with concerned stakeholders.
"From a potential of 40 identified hard-to-fill occupations, the list has been trimmed down to 15 occupations with each occupation defined by a standard qualification," she added.
The DOLE chief explained that an occupation can be considered to be experiencing shortage when there is a high demand for the position but there are very few applicants, or when there are few qualified applicants compared to the number of available jobs.
"This is common in occupations which are numerically small within the total workforce, but the function is central to company operations such as pilot and geologist," Baldoz said.
"Since there is a shortage, these occupations can be opened potentially to foreign skilled workers," she added.
Baldoz said foreign experts who would apply for the listed occupations would be exempted from fee and other requirements in line with the country's labor market test.
But she said the DOLE would also assist the Commission on Higher Education (CHED) to encourage students to take up the listed needed skills. "So up to a certain point when the shortage has already been addressed, we can go back to normal and hire local workers."
She also said that the CHED is already undertaking measures to produce the required skills, while other government agencies are offering scholarships.
Meanwhile, the Technical Education and Skills Development Authority (TESDA), which has a much bigger budget for this year, has set a two million target in its training programs.
TESDA director general Joel Villanueva said that with his agency's P5.11-billion budget, TESDA target could even get higher to provide more young people access to technical vocational education and training (TVET).
In 2013, TESDA targeted 1.8 million enrollees under its various skills training programs offered in training institutions, enterprises and communities.