Submitted by

LISA of Myfinan...

on Fri, 03/28/2014 - 13:58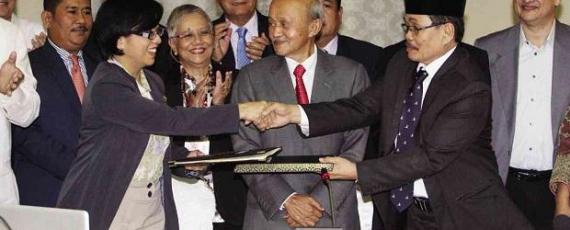 A lot of people, Christians and Muslims alike all over the Philippines stay tuned to radio and television to hear and witness the signing of the Peace Agreement of the Government and The Moro-Islamic Liberation Front (M.I.L.F) on the implementation of the Comprehensive Agreement of the Bangsamoro (CAB) promising peace between the two parties Thursday March 27 2014.
The Philippines, being one of the number one choices of foreign investors recently because of our stable government will reap the benefits of this agreement, opening up a safer gateway of trade and tourism to Mindanao.
In the recent years, investors and tourist interested in the Philippines where warned about the dangers and difficulties they will face in investing and visiting the Philippines caused by the strife between the Government and the MILF. With this agreement, hopefully, foreign government and embassies will seize their public ban on visiting Mindanao.
How it will affect the Philippine Economy.
Mindanao is known for its fertile grounds and magnificent sceneries. Agriculture, agribusiness investments, tourism and natural-resource development are some of the "Golden Opportunity" that Mindanao and all of the Philippines are looking for in the near future.
Being the biggest island in the Philippines, Mindanao boasts a competitive selection of business opportunities it can contribute to the Philippines. One of the biggest names on canned fruits and vegetables known popularly for their pineapples has already set base in Mindanao, DOLE Food Corporation Philippines has experience the abundance of Mindanao soil and already export fruits and vegetables to other South-East Asian countries form the Philippines.
CAB will not only promote a more "business-friendly" environment but will also unleash the full economic potential of Mindanao thus giving our rising country a boost up in the years to come.
The Signing of the Comprehensive Agreement on the Bangsamoro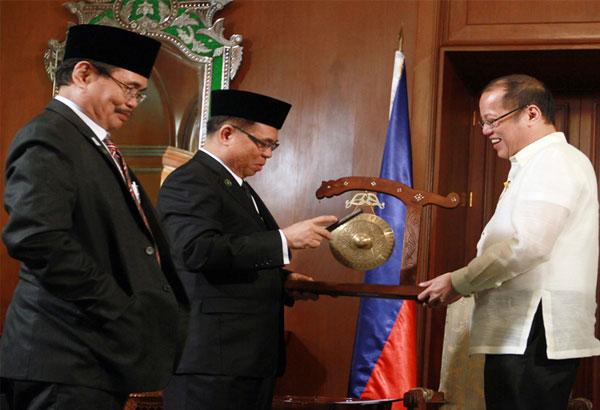 Children smiling in support of an agreement that will make their home town safer from war.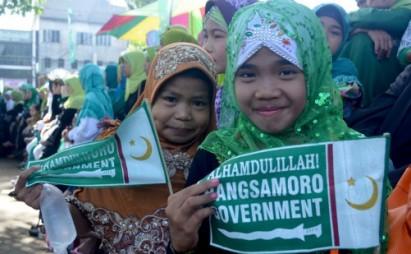 The Beauty that Mindanao has to offer (Enchanted River)